Additive Manufacturing / 3D Manufacturing
Stanley Black & Decker Teams With 3D Printing Start-Ups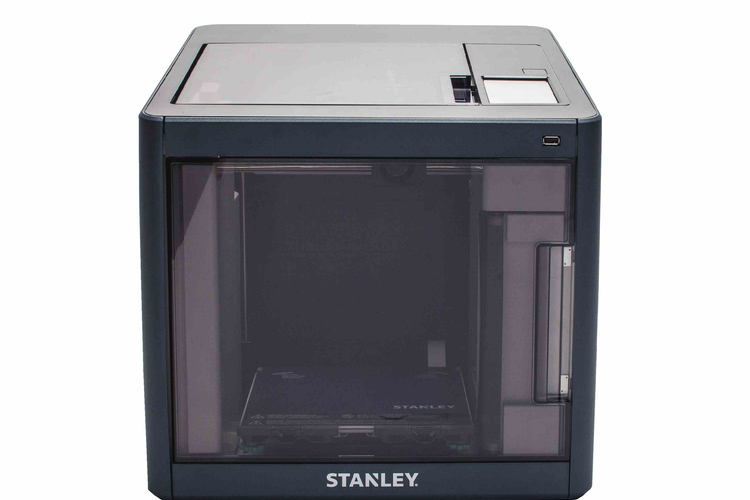 Stanley Black & Decker has teamed with Techstars, a global entrepreneur network, to announce the final participants of the Stanley+Techstars Additive Manufacturing Accelerator. These ten startups will be co-locating to Stanley Black & Decker's Advanced Manufacturing Center of Excellence – Manufactory 4.0 in Hartford, CT.
"These companies were selected based on their level of passion, talent, and drive, as well as their innovations within additive manufacturing," said Claudia Reuter, managing director of the Stanley+Techstars Accelerator. The ten companies are:
Astroprint
Inventaprint
Kwambio
Mani.me
NanoQuan
The accelerator program looks to empower these start-ups and provide them with the guidance needed to bring their ideas and technologies to fruition. The focus is on technologies that build 3D objects by adding layer-upon-layer of materials that range from plastics and metals to concrete. The technologies may include 3D printing, rapid prototyping, direct digital manufacturing, layered manufacturing, and additive fabrication.
Stanley Black & Decker has over 100 manufacturing plants around the world, including 35 in the U.S. and three in Connecticut. Three of the company's locations are designated as Lighthouse Factories, or plants that have partially implemented Industry 4.0 across their facilities in the form of Manufacturing Execution Systems (MES), 3D printing, virtual reality, robotics, or artificial intelligence.
The advanced manufacturing center in Hartford is aimed at identifying technologies and processes that will impact the future of manufacturing. More information about the accelerator program is available at the Techstars website.
Image Credit: Stanley Black & Decker/https://www.stanleytools.com/product-repository/products-stanleytools/2017/04/24/12/35/st3dp1
Related