Spotlighting International Trade Trends at Hannover Messe 2019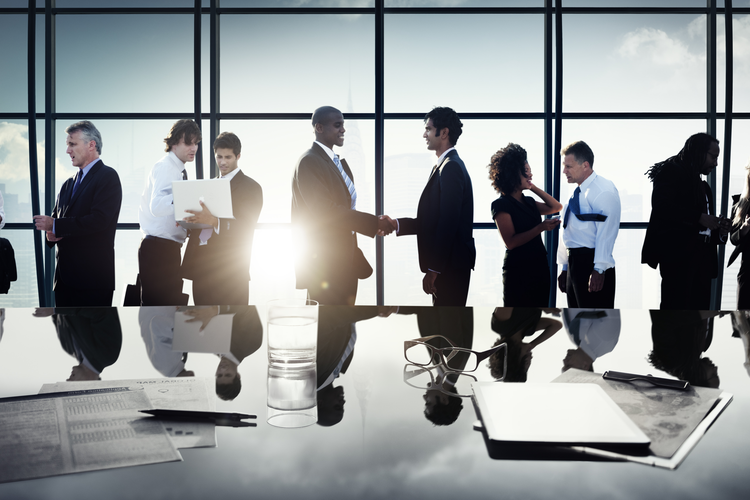 Drawing more than 200,000 attendees and 6,500 exhibitors from more than 70 countries, the annual Hannover Messe conference in Hannover, Germany, serves as the world's leading industrial technology event.
The event presents a prime opportunity to maximize your international networking opportunities with fellow industry professionals, potential new leads, and possible partners to make the most of your time in Germany. With Hannover Messe bringing in exhibitors and visitors from all over the world, the U.S.-EU imports and exports market will be in the spotlight for American businesses.
Making the Most of U.S.-EU Trade Relationship
As automation and disruptive technologies become increasingly prevalent throughout industry, U.S. export activity for automation and manufacturing tech is showing strong performance, with $22.5 billion exported in 2017, according to the U.S. Department of Commerce.
In 2017, more than 20% of all U.S. exports in manufacturing technology were to the EU, with the automotive industry playing a major role in increased U.S. export activity. The energy and aerospace sectors are also contributing to the uptick.
Industrial Automation & Advanced Manufacturing Imports and Exports
In the industrial automation sector, relays and industrial controls, electric motors and actuators, and sensors and related equipment came in as the U.S. top exports in 2017, with 23% going to the EU. The material handling, automotive, pharmaceutical, and food and beverage industries led demand in this area.
However, robotics trade worldwide is challenging to measure, and overall export value is likely much higher — and only getting higher as manufacturing becomes more advanced and automation tech more accessible. By a large margin, Germany is the top market for industrial automation tech, with the U.K. catching up in recent years, especially in the material handling sector — though the complex political climate makes it difficult to predict what the future years will hold. Ireland, Poland, Sweden, the Czech Republic, and Poland are other key players to keep an eye on.
Through trade is hard to track for additive manufacturing (or 3D printing), EU countries are seeing significant growth in this space, particularly in Germany. In fact, 28% of all additive manufacturing systems installed throughout 2017 were in the EU. For U.S. companies, most export opportunities in this area are centered on high-end additive goods and services.
With the U.S. serving as a major exporter of digital manufacturing services, Hannover Messe can provide ample opportunities for global networking, connecting American businesses with potential customers in key markets across the globe. And with more than half of manufacturing leaders investing in advanced tech, significant growth is expected in the years ahead — especially as the cost of sensors has decreased and technologies become more accessible.
Connecting With the Right Industry Leaders
As EU import activity for advanced manufacturing, automation, and additive manufacturing picks up speed, and manufacturers increasingly turn to advanced tech to maximize efficiency, American businesses will do well to stay abreast of the latest import/export trends, making the most of connections and partnerships across the world.
Image Credit: Rawpixel.com / Shutterstock.com
Related