Software as a Service Poised to Transform Manufacturing Operations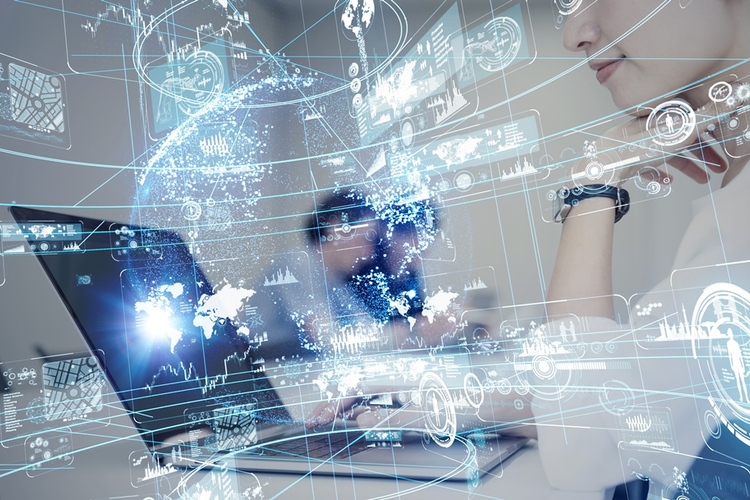 When it comes to software, manufacturers generally aren't thought of as early adopters. When you're on a tight schedule with slim margins and are still using an age-old system that works, why bother changing the process?
Put simply, because the decades-old, on-premise systems that many manufacturers have been using since the 1990s are actually costing them time and money, making it harder to turn out a quality product with the same level of reliability and competitive pricing as before.
The Rise of Software as a Service
The solution comes in the form of software as a service (SaaS). When you compare SaaS to an on-premise solution, the advantages are clear: No initial infrastructure costs or maintenance, and short implementation times. Plus, the "pay-as-you-go" business model makes these programs very attractive for many areas of business, including human resources, sales, and accounting.
While the requirements for operating a SaaS program in a manufacturing environment are far greater than those of traditional setups, 24/7 uptime reliability and real-time updates can offer serious benefits.
So why are manufacturers adopting SaaS at this point in time to solve their manufacturing operations problems? The main reason is simple: The technology got better and cheaper. SaaS applications have leveraged advancements in cloud technology to scale rapidly over the last few years.
These advancements include redundant storage to ensure data is always available and sophisticated data encryption to protect any data relating to IP, products, and manufacturing processes. Furthermore, SaaS applications offer a low-commitment-per-user payment model, wherein manufacturers can choose to pay for specific software features.
Manufacturers implementing a SaaS-based manufacturing execution system (MES) application can gain better visibility into manufacturing performance while reducing cycle times/lead times, improving product quality/traceability, and saving supervisor and operation time during each shift.
Manufacturers that already have process improvement programs in place — including ISO 9000/9001, Six Sigma, and lean manufacturing initiatives — are best positioned to benefit from a SaaS-based MES application. The added visibility into manufacturing operations can be easily extrapolated across many manufacturing plants. The return on investment (ROI) and investment benefits can then be multiplied and scaled across several business units.
Various market drivers are also pushing SaaS adoption among manufacturers. As globalization and consolidation in commodity manufacturing industries continue to expand, plant managers have little control over the revenue side but complete control over the cost side.
As the cost advantages of SaaS adoption become more acute, plant managers are increasingly moving toward SaaS-based manufacturing operation systems. In fact, MES is the highest-prioritized manufacturing investment, with 68% of manufacturers viewing MES as a key part of their enterprise strategy, according to an LNS Research study.
Looking Ahead
Even if they missed out on some early benefits, manufacturing companies stand to achieve significant productivity gains over the next decade thanks to the sophisticated SaaS solutions available today.
Image credit: metamorworks / Shutterstock.com
Related