Selling the Future: 3 Key Ways AI Brings Potential Billions to Modern Retail
Welcome to Thomas Insights — every day, we publish the latest news and analysis to keep our readers up to date on what's happening in industry. Sign up here to get the day's top stories delivered straight to your inbox.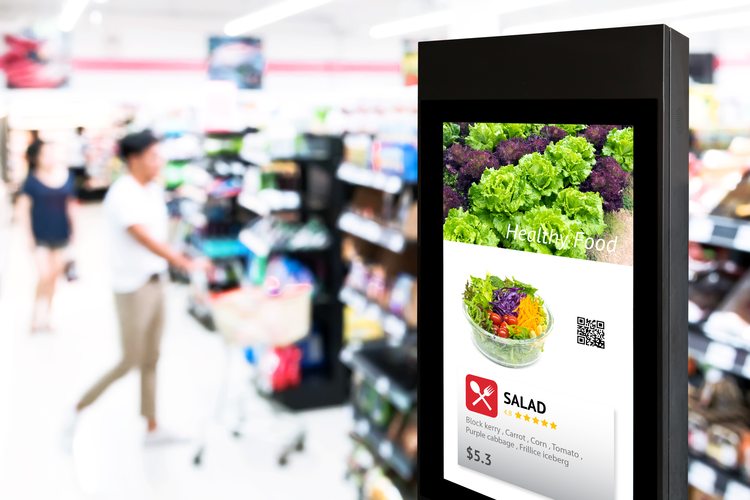 Retail-specific artificial intelligence startups are boasting billions in funding, cutting deals for tech innovations that range from robotics to carefully-crafted communications — and it's only just getting started.
Driverless grocery delivery options and Amazon Go's cashier-less stores present very visible examples of AI in the wild, but there's far more in store — literally.
Reimagining Operations
Only 26% of today's active AI use cases in retail encompass operational technology, but those cases pack a serious punch.
Data-driven intelligence can help retailers make smarter moves at every step, from procurement to on-shelf pricing. Optimized supply chain planning, theft detection, seamless pick-and-packing, and trend prediction can all be shouldered by clever AI algorithms and savvy robotics.
For example, the team at Bossa Nova builds real-time robots to perform basic inventory management: shelf scanning, data mapping, and product monitoring. The company's already cut a major deal with Walmart for quick, incredibly accurate shelf stocking assistance, and are further developing their technology to meet needs beyond standard grocery and big box stores.
By saving associates' time and guesswork for efficient stocking — all while collecting valuable data in purchasing trends — the friendly robots offer perfectly seamless integration into the modern retail space with big value benefits.
Communicating with Customers
The perks of AI for warehousing, inventory, and supply chain applications present themselves clearly, both in efficiency and sheer ROI. But the key to effectively engaging an AI strategy for retail rests in plain sight: optimizing interaction with the customer.
In an already saturated marketplace, engaging the customer through quality experiences and genuine communication can make the difference — and the sale — even above and beyond the all-powerful price point.
Subway Restaurants has already made international news this year with a targeted communication campaign, locking in customer loyalty through innovative one-to-one mobile marketing tied directly to the in-store experience. The company launched a partnership with Mobivity Holdings Corp. using Google's Rich Communications Services to speak directly to customers — and place tailored promotions right within reach.
The custom communication has already garnered Subway over 10 times a return on their investment, taking data-driven details and AI capabilities to task in providing a premium customer connection. Loyalty — once defined by a card subscription or in-store coupon — has gotten smart and gone mobile, and it's getting people in the door.
Personalized Purchasing
Subway's mindful messaging illustrates just one angle of AI for personalized purchase experience: retailers are employing chatbots, voice shopping, and even custom apps to meet shoppers on their own terms.
Beauty powerhouse L'Oreal joins trendsetters like Sephora and Estee Lauder in embracing AR apps to give shoppers a real-time product testing experience: the company acquired startup Modiface in March of 2018. Modiface specializes in crafting incredibly realistic AR try-on apps, revolutionizing the customer shopping experience for hair, make-up, and much more.
Better yet, L'Oreal takes their app-sperience into the social space, allowing users to share their new simulated looks — all with shopping-friendly purchase links, of course.
Image Credit: Zapp2Photo, Shutterstock
Related