Self-Driving Snowplows Offer Questions and Answers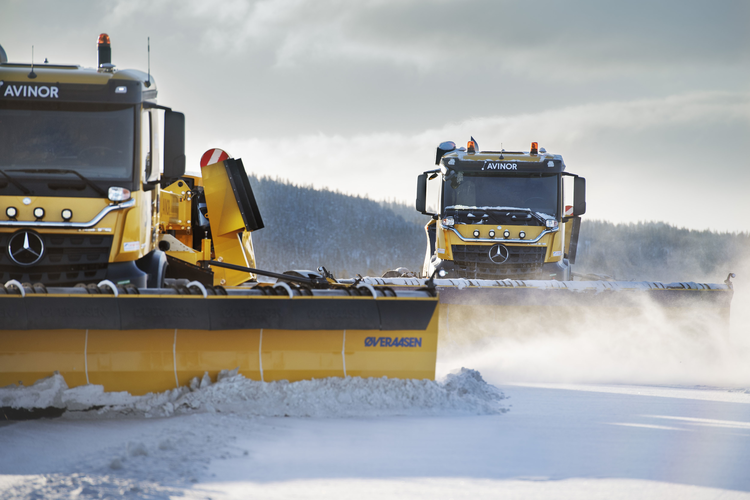 Two stories that remain near the top of the national news cycle are the fatal accident involving an Uber test vehicle in autonomous driving mode earlier this week, and the nor'easter storms that continue to pile feet of snow upon East Coast roadways and airport runways. Combining these dialogues around the safety of driverless vehicles and ways of better managing inclement weather is the work being done by Yeti Snow Technology.
While Uber and Toyota have suspended many of their autonomous vehicle activities, Yeti recently underwent its first successful test of a driverless snowplow at an airport in Norway. The plows measure just over 65.5' long and 18 feet wide. Early estimates say that the plows, which are designed to be deployed in 'platoons' of two or more, can clear an area of 217 square miles in about an hour.
Answering some of the critics of autonomous technology, the snowplows demonstrate the application of the technology away from commercial streets and roadways. The computer-driven vehicles don't rely on cameras, sensors or LiDAR, but rather uses programming that establishes routes that essentially won't change over time, and shouldn't encounter other vehicles or pedestrians.
The advantages are numerous and somewhat obvious in terms of applications for airports. Beyond that initial use case, Yeti's machines could also be utilized in parking lots during off hours and in similar environments to which access can be controlled.
Image Credit: Yeti Snow Technology / www.yetisnowtech.com/in-the-media
Related