Same Data, New Insight: Employing Digital Twins for Supply Chain Success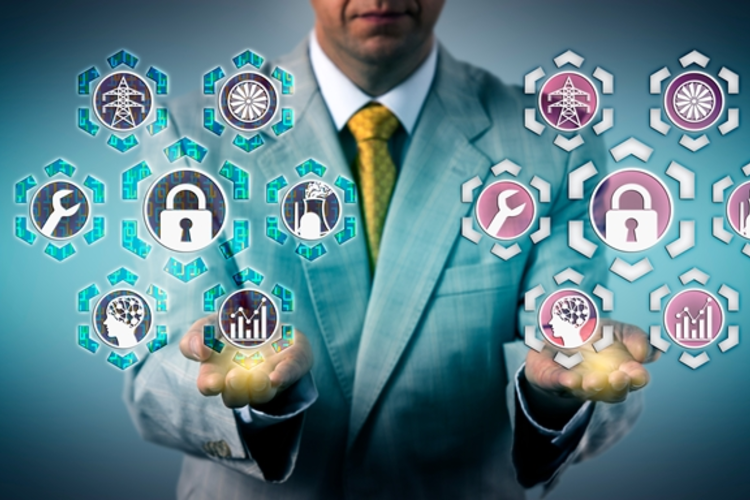 Imagine that you could create a perfect mirror of your supply chain processes — all of the data, operations, and even equipment. Now imagine that you could take that mirror and adjust it in real time to fine-tune certain scenarios and improve overall performance. This would allow you to test responsiveness to demand, isolate delays, and identify troublesome bottlenecks, all without laying a finger on active operations.
Welcome to the world of the digital twin.
What Is a Digital Twin?
Supply chain managers make critical, far-reaching decisions every single day. Their networks are vast and demanding, routinely faced with new customer demands and ever-evolving competition.
In this challenging landscape, a manager's most useful weapons are information and insight. Thanks to the Internet of Things (IoT) and Industry 4.0's sophisticated analytics tools, this information now rests at our fingertips: Professionals can track systems in real time, including all variations and inconsistencies for a wide-angle view. IoT sensors on equipment and devices take in massive amounts of data with total accuracy, all without interrupting the daily demands of work.
A supply chain digital twin utilizes this data as a detailed foundation from which a complete, end-to-end mirror of your system's processes can be created. This allows managers to compare the actual system, as is, to a hypothetical system engineered to bring about specific desired results, goals, and efficiencies. Side-by-side analysis of the twins then allows teams to isolate problems from the root, quickly and efficiently improving overall performance.
How Can Digital Twins Impact the Planning Process?
In addition to supply chain data, digital twins can also be built to incorporate mirroring from manufacturing and customer demand data. While these systems can provide nearly limitless real-time insight, they immediately answer key questions such as:
How much inventory do we have, where is it, and how much need is projected?
What products are trending with customers, and where?
Are our machines operating as they should, and do we need to schedule maintenance?
Will demand or delivery be impacted by weather or other events?
How much production capacity is available, and can it meet standing or projected demand?
What can we do to adjust and respond to current conditions?
Is there any inventory that should be rerouted, reassigned, or further supported?
Digital twins answer these questions in real time, with accuracy outpacing that of traditional forecasting methods.
What Can Digital Twins Do for You?
With the immediate guidance provided by a digital twin, companies can manage supply chain strategies with heightened confidence, agility, and efficiency. Digital twins allow you to:
Gain a holistic perspective on worker wellness in order to develop comprehensive risk and safety policies
Optimize partnership terms to synchronize collaboration throughout the supply chain's network
Develop maintenance programs to keep vehicles, machines, and facility systems running efficiently and without interruption.
Streamline systems to simplify products, assets, and movement for maximum performance
Innovate: Develop new business models, build out offerings and products, refine services, and compete at the next level
Move nimbly and respond quickly with real-time data; managers can make decisions with speed and precision
Know exactly what your customers want, and develop unique service and product portfolios to enhance their experience
Image credit: LeoWolfert/Shutterstock.com
Related