Rwandan Government Using Blockchain to Track Tantalum
Welcome to Thomas Insights — every day, we publish the latest news and analysis to keep our readers up to date on what's happening in industry. Sign up here to get the day's top stories delivered straight to your inbox.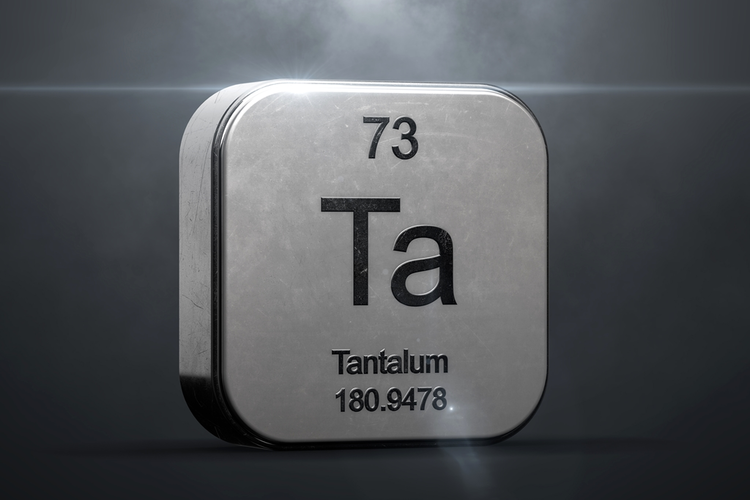 Keeping Tabs on the Mining and Production of Tantalum
Because tantalum is considered a conflict metal, the Rwandan Government has initiated a mineral traceability solution that utilizes blockchain technology. As a digitized ledger that cannot be amended once transactions have been recorded and verified, blockchain makes it virtually impossible to fake any type of transaction.
Francis Gatare, CEO of the Rwandan Mining, Petroleum, and Gas Board announced a blockchain-based initiative established to track tantalum at a Rwandan Mining Association meeting in October 2018. Gatare referred to the blockchain project as "a new and innovative mineral traceability solution" that would prove the mineral was ethically sourced.
The Rwandan Government has teamed up with Circulor, a U.K.-based blockchain technology firm, in a bid to remove conflict minerals from the supply chain. The blockchain platform will increase transparency, enabling consumers to identify where the materials used for products containing tantalum come from, according to Douglas Johnson-Poensgen, CEO of Circulor.
Circulor's blockchain solution is expected to:
Enable "tag and trace" for tantalum mined in Rwanda as it passes through the supply chain.

Make tantalum traceable even after it has been processed or alloyed with other materials.

Record all production stages before products reach consumers.

Make it more difficult for tantalum metal that has not been ethically sourced to proceed through the supply chain.

Help Rwandan mines adhere to international agreements.

Enable Rwanda to help companies eradicate unethical sources of funding available for conflict materials.
While blockchain is most commonly known as the technology behind cryptocurrencies, its potential for the supply chain has not gone unnoticed. The technology's role in ethical mineral sourcing will have a global impact on the supply chains of many top manufacturers, enabling efforts to operate more ethically and sustainably.
Key Background Information on Tantalum
Extracted from the mineral ore columbite-tantalite, tantalum is a versatile metal that has become crucial to the electronics industry. In the past decade, the majority of tantalum mining has shifted from Australia to Rwanda and the Democratic Republic of Congo (DRC), which together are responsible for about 60% of global production.
Hard, dark blue-gray in color, and highly ductile, tantalum is regarded as a refractory metal because of its strong resistance to heat, corrosion, and wear. It is almost completely unaffected by most chemicals at temperatures lower than 302 °F or 150 °C and is virtually impervious to most acids and hot alkaline solutions. Due to these beneficial properties, tantalum is used to add strength and ductility to various alloys. It has an extremely high melting point as well, surpassed only by osmium, rhenium, and tungsten.
Tantalum has many applications, but more than half of the metal produced is used for electrolytic capacitors and vacuum furnace parts. Tantalum is also used to create capacitors and high-powered resistors — found within mobile phones, cameras, and automotive electronics — in the electronics industry, as well as surgical appliances, medical devices, and orthopedic implants in the medical sector. When alloyed with other metals, tantalum can create "superalloys" for nuclear reactors, components for jet engines, missile parts, and carbide metalworking tools. Other applications include processing tubes for the pharmaceutical, chemical, and petrochemical industries.
Image credit: concept w / Shutterstock.com
Related