Rural Manufacturing Remains Strong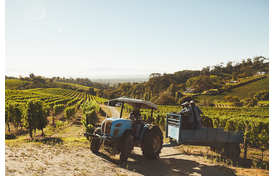 The United States Department of Agriculture recently unveiled their Rural Manufacturing at a Glance, 2017 Edition report. The USDA's findings offer a snapshot of the manufacturing landscape that lies beyond more highly populated, metro areas.
Some specific findings of the report show that:
Manufacturing provides a higher share of jobs and earnings in rural areas than in urban areas.
Despite declining manufacturing employment and earnings in these areas, the sector was still responsible for 21 percent of rural private non-farm employee earnings and 14 percent of jobs. By comparison, urban manufacturing represented seven percent of jobs and 11 percent of earnings.
Despite the relative importance of manufacturing to the rural economy, these areas are not immune to the same economic restructuring seen throughout the country. Rural manufacturing jobs have decreased by 21 percent since 2001, although total rural employment has grown by seven percent during that same period. Essentially, manufacturing employment became a smaller piece of a larger pie in rural areas.
Rural manufacturing continues to be a vital piece of the puzzle due to its proximity to raw materials for the wood product subsector. Wood product manufacturing accounted for seven percent of rural manufacturing jobs, compared with just two percent of urban manufacturing jobs.
Food manufacturing is the largest subsector of rural manufacturing, accounting for over 18 percent of rural manufacturing employment. Again, proximity to the farms and fields producing the necessary meat, fruit, vegetables and dairy products offers a key competitive advantage.
Transportation equipment manufacturing is the second-largest rural subsector, accounting for 12 percent of manufacturing employment – over half of which is in auto parts manufacturing.
Fabricated metal product manufacturing is the third-largest rural subsector, comprising 11 percent of rural manufacturing employment.
Rural beverage manufacturing employment has increased by over 50 percent since 2001, with brewery employment increasing three-fold.
Related