Research Firm Tabs Top 5 Robot Vision Suppliers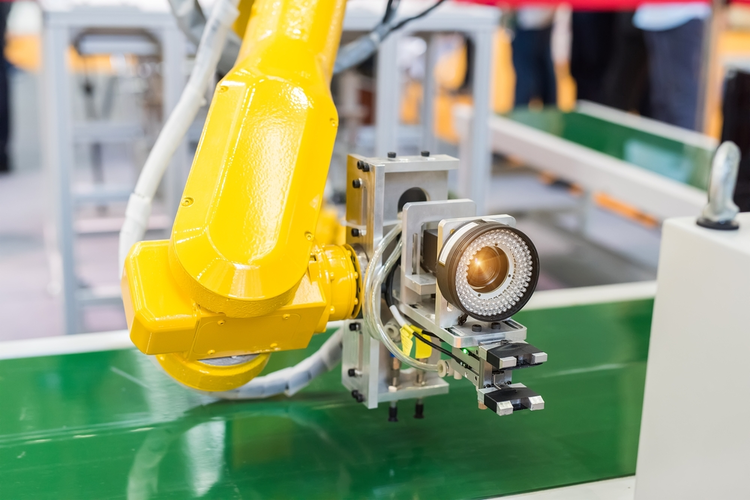 Technavio, a global research firm, recently published a new report on the industrial robot vision systems market. The market is comprised of several established vendors, and as quality control expectations of both consumers and regulators become increasingly stringent, the competitiveness of this market is expected to intensify.
Vendors are expected to focus on expanding their geographic reach, increasing production capacities, and launching new products to cater to a growing collection of manufacturing customers. As the application potential for robotics continues to grow, so will adoption levels. Some of the improvements driving both greater application and adoption levels include sensor accuracy and collaborative capabilities that allow for leveraging both human knowledge and robotic precision.
The specific vendors identified by Technavio include:
Basler, which produces digital cameras used in medical equipment, industrial mass production, and other applications such as security and surveillance, logistics, and agriculture.
Cognex, a leading supplier of vision systems, software, sensors, and industrial ID readers. Their applications focus on detecting defects, guiding assembly robots, tracking, sorting, and identifying parts in the automotive, pharma, electronics, food and beverage, packaging, and consumer packaged goods sectors.
ISRA VISION, which specializes in surface inspection and image processing systems. Its portfolio includes 2D and mono 2.5D robot vision, 3D shape matching, 3D photogrammetry, 3D stereo sensor, 3D area profile scan, and 3D adapted uncalibrated robot automation systems. It caters to industries that include automotive, packaging, logistics, aerospace, food, and plant engineering.
KEYENCE, which manufactures industrial automation and inspection equipment that encompasses laser markers, machine vision, measuring systems, microscopes, static eliminators, and sensors.
Omron Adept Technologies, which produces sensing and control technologies for automation. It also makes fiber sensors, photoelectric sensors, displacement sensors, code readers, proximity sensors, rotary encoders, ultrasonic sensors, pressure sensors, and contact sensors.
Related