Report Predicts 5% Growth in Welding Consumables Market Over Next Decade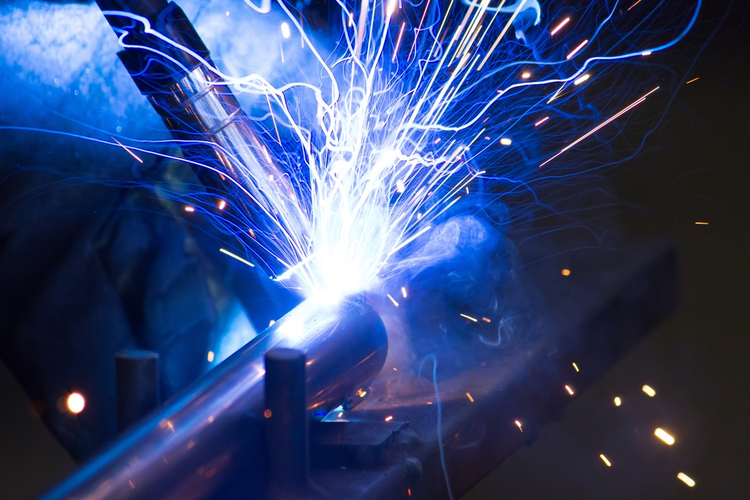 The market for welding consumables, essential to welding processes across an incredibly broad range of industrial applications, is expected to continue growing rapidly in the next decade.
Predictions suggest steady growth at a compound annual growth rate (CAGR) of 5.7% between 2017 and 2027, according to data from a Future Market Insights (FMI) report published in September 2017.
In 2016, considered the base year for the study, the consumables market was initially valued at more than $11.8 billion. Revised in mid-2017 to extend the market forecast to 2027, the new estimate was changed to more than $13.3 billion.
Analyzing Global Trends to Predict Growth
The FMI report analyzes the global welding consumables market and forecasts its growth through 2027 by exploring trends, market potential, growth rates, and other statistics of interest to stakeholders.
Welding consumables assessed in the study include:
Stick electrodes
Flux-cored wires
Solid wires
SAW wires
Fluxes
Key findings include a manufacturing region shift from North American/European countries to Asia Pacific in pursuit of lower costs. At the same time, the forecast states that numerous companies servicing the chemical, iron and steel, oil and gas, and energy sectors have been forced to install on-site plants to meet the demand for welding consumables.
Additionally, rapid growth in industries such as building and construction, manufacturing, steel, transportation, and automotive in the Middle East, Africa, and Asia (excluding Japan) is expected to further increase global demand.
As companies search for equipment and consumables that will lend them a competitive edge, demand is also increasing for welding consumables that have high deposition rates, low spatter, and the potential for deep penetration.
Moving forward, FMI predicts that stick electrode consumables, which currently dominate global market share, will lose some of their market dominance to competition from cost-effective solid and flux-cored wires.
Growing Interest in Welding Consumables Market Research
The enormous value of the welding consumables market makes it a popular topic for continued research.
In addition to FMI's 10-year forecast, several other research reports recently predicted substantial growth in the welding consumables market; Allied Market released a report in 2017 that estimates market value will reach $18,286,000 by 2023.
Ultimately, because of rapid industrialization and urbanization, Asia-Pacific is expected to have the highest rate of growth followed by China, India, and the Middle East — a similar finding to the FMI report.
Above all, the varied market research all seems to reach the same conclusion: As different types of welding make their way into even more applications, demand for welding consumables will continue to dramatically increase as well.
Image credit: Mildenema / Shutterstock.com
Related