Report Expects 4,000 Civilian Helicopter Orders through 2023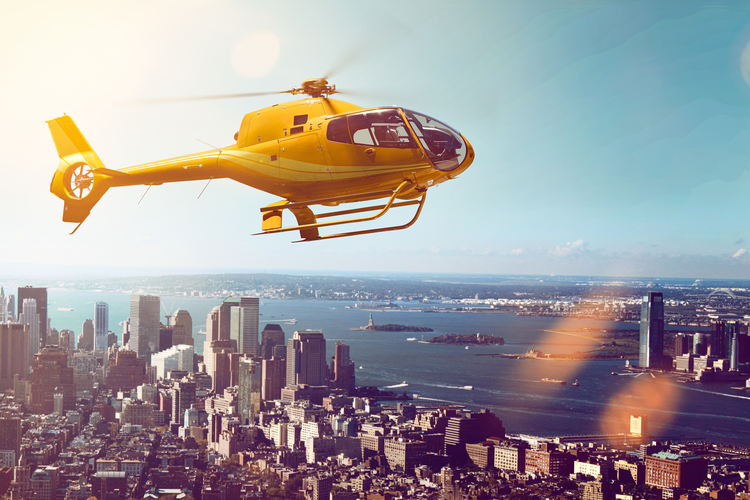 The latest annual report from Honeywell on the civilian helicopter market expects about 4,000 of the aircraft to be delivered over the next five years.
The overall forecast for 2019 through 2023 is lower than last year's projection of 4,200 between 2018 and 2022. Honeywell analysts said that despite the positive impact of the 2017 U.S. tax overhaul on the helicopter market, uncertain outlooks in international markets prompted a likely downturn in purchases from corporate buyers.
Demand appears to be up, however, in North America, which accounts for more than 40% of the world's helicopters.
The region saw 18% of respondents to the Honeywell survey indicate plans to replace or expand helicopter fleets in the next five years, up 5% points from the industrial conglomerate's 2018 report.
About 20% of North American participants also expected their use of helicopter fleets to increase over the next 12 months, compared to just 14% among all respondents.
Light, single-engine models were expected for nearly two-thirds of planned helicopter purchases in North America, while 22% would go to intermediate- and medium-twin helicopters.
Although the forecast projected a downturn in corporate purchases, Honeywell analysts expected increased orders from law enforcement agencies and oil and gas operators in the upcoming five-year window.
Heath Patrick, the Americas' regional aftermarket president for Honeywell Aerospace, said the company intended to focus on "bringing innovation to the market" through avionics, monitoring systems, and connected technologies.
Image Credit: lassedesignen / Shutterstock.com
Related