RELiON Announces Battery Charging Technology for Freezing Conditions
Welcome to Thomas Insights — every day, we publish the latest news and analysis to keep our readers up to date on what's happening in industry. Sign up here to get the day's top stories delivered straight to your inbox.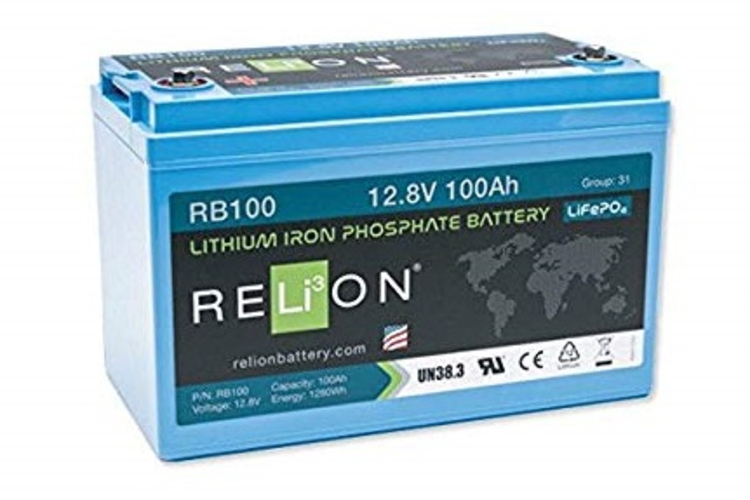 RELiON Batteries unveiled on Thursday unveiled a new series of lithium iron phosphate batteries that can be safely charged in sub-zero temperatures.
Conventional lithium batteries, such as the lithium iron phosphate batteries already made by RELiON, can be permanently damaged if charged in colder conditions.
RELiON officials said that below the freezing point, the battery anode doesn't effectively capture lithium ions, which reduces the flow of electricity, curbs overall capacity, and leaves the battery unstable and prone to sudden failure.
Reducing the charge current can alleviate that problem, but the company suggested that solution is often an impractical one.
RELiON's Low Temperature Series line of products, beginning with the RB100-LT, utilizes an internal heating and monitoring system and draws power from the charger itself to prevent battery damage and make the batteries safe to charge in temperatures as low as minus-4 degrees Fahrenheit.
The process requires additional time to warm the cells to an acceptable temperature before charging, but the system offers the same dimensions, configuration, and connectivity of its standard counterparts, along with similar benefits in capacity, weight, and flexibility.
"Recharging a lithium battery in below freezing temperatures is a problem many of our customers face," RELiON CEO Paul Hecimovich said in a statement.
Officials said the products will apply to numerous industries but could be particularly important in recreational vehicles, electric vehicles, and off-grid solar power systems. The company will demonstrate the technology at the Solar Power International show in California later this month.
Image Credit: RELiON Batteries / https://relionbattery.com/about-us/news
Related