Prescribing Empathy for the Health Care Supply Chain, Anand Singh Wins Champion for Industry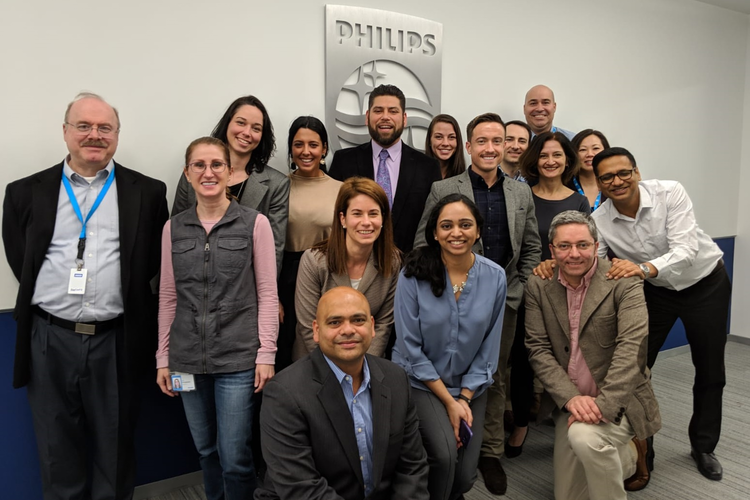 Throughout 2019, Thomas will be honoring the achievements of distinguished company leaders and managers in the manufacturing industry. Each month, we will present these respected pillars of industry with the Champion for Industry award. Nominated by their peers, Thomas Champions are leaders who embrace innovation, inspire their colleagues, dedicate themselves to finding trailblazing solutions, and drive business forward.
Thomas has chosen Anand Singh, Director of Global Procurement at Philips, a leading health technology company, as the next Champion for Industry.
A Passion for Logistics
From a young age, Singh knew that he wanted to pursue a career in supply chain.
"I started my journey in supply chain. My family business was in third-party logistics and warehousing, so I grew up with somewhat of a supply chain structure around me," he said.
While Singh knew that he wanted to pursue a career in supply chain, he did not expect to go into health care as well. When he first started working at Philips as a senior manager of global supply chain planning, Singh admits that one of his main struggles was taking the core ideas of supply chain and making them applicable to the health care industry.
Singh was able to overcome these initial struggles and discovered that he had a passion for health care.
"As I joined health care, I felt like I connected really well because there's a lot of empathy in it," he explained. "I feel like I have a lot more to give in this industry."
Relying on Data
In his current role as the Director of Global Procurement, Singh strategizes ways to improve Philips' medical device and accessories business by partnering with suppliers to bring new health care products to market. He works with internal stakeholders to identify business needs, then establishes and strengthens partnerships with suppliers to build long-lasting relationships.
His creative thinking has helped his team to proactively avoid low stock and stock out situations based on factors like seasonality, logistics, and weather. Using data insights, Singh and his team established a tracking system to discover gaps and opportunities in the market, which has resulted in 9.6% YoY growth for Philips since 2015.
Singh attributes his success to having the right team and a focus on planning.
"Everything starts with the people," he said. The first part "is having the right team and mentality, people who are driven towards continuous improvement. The second part is planning — you have to plan what kind of data you want to work with."
Lending a Helping Hand
When Singh is not at work, he is still making a difference in the health care industry. In June 2018, Singh became a member of the Board of Directors of Health eVillages, an organization that provides mobile health technology and support for medical professionals across the world. One of the organization's main goals is to help medical professionals create systems so that they are better equipped to handle critical health cases.
"We are reaching out to doctors and clinicians in countries where health care access is a big challenge," explained Singh. "We are discovering how we can educate these clinicians and doctors so that they feel more confident to deal with critical cases."
The Human Element of Knowledge
Above all, Singh believes in the power of knowledge and collaboration when it comes to success.
"As a leader, sharing knowledge is important," he noted. "I still have mentors because every leader has different ways of approaching a problem. I don't have one mentor — I have many."
While Singh believes knowledge is important for leadership, he also recognizes the power of empathy.
"In any corporation, empathy is very important. We need to have empathy embedded in our culture. When we care for those within our organization, it will extend to caring more for our customers."
Related