Preparing the Supply Chain for a Digital Economy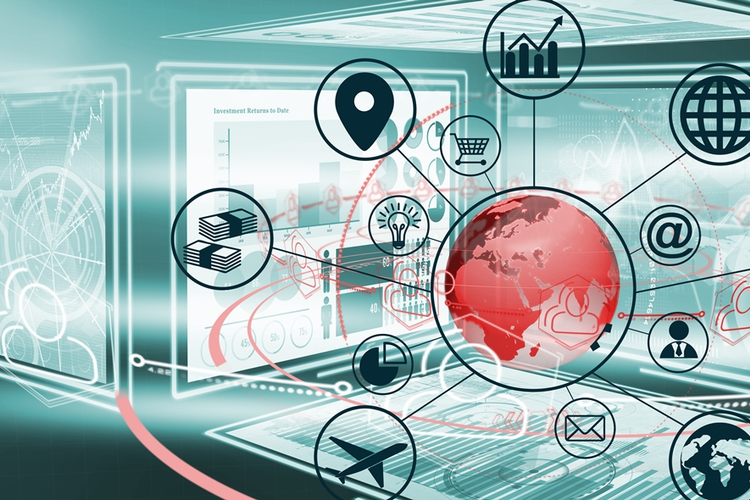 As consumers increasingly turn to digital platforms to make purchases and compare options, the B2B sphere is experiencing a transformation. The internet and e-commerce are changing the way we do business, and those in the manufacturing and industrial sphere have much to gain.
Planning for Success
Mei Lin Fung, co-founder of People Centered Internet and vice chair at IEEE Internet Inclusion, Committee Internet for All-World Economic Forum, recently spoke with Thomas Insights about her views on this ever-evolving, increasingly digitalized landscape.
Fung emphasized the way the digital economy is changing supply chains in particular. Supply chains are shifting, she said, as "technology and science become integrated into the processes and R&D of each industry.
"The players who can identify a vision that builds on their strengths and the anticipation of the impact of digital technology will have the greatest benefits," she noted.
Singapore, Fung said, has taken a proactive course to ready industry for the digital economy, educating people on the skills required to excel in this shifting landscape. Investments totaling close to $4 billion aim to establish a better understanding of how certain industries may be transformed.
While this won't singlehandedly ensure success, it illustrates the many moving parts involved in the shift to a digital economy and the need to carefully assess all of them in order to bring about real value.
Bringing together stakeholders and business partners is one way companies can prepare for the change, allowing for fewer wasted resources and less duplication. But it's not just businesses that will need to implement changes — educational institutions, online learning center, and certification bodies will need to work closely with industry leaders.
To add value, Fung said, we'll need to be "looking for new ways in which more people can participate in the supply chain as workers, as suppliers, as organizations." Those who succeed will be the ones unafraid to assess the friction that exists within their industry, the ones that "build alliances across boundaries."
The Beginnings of Decentralization
As we begin to better understand supply chains across various industries, decentralization will become more viable, allowing smaller players to participate. Agriculture, for example, has historically worked with very centralized supply chains, meaning smaller farmers were at the mercy of big suppliers and distributors. But a more people-centered approach is taking hold, said Fung, with small farmers increasingly in the spotlight.
As this trend continues, decentralization will become more prevalent, shaped by the integration of data from multiple players throughout the supply chain. This could reduce food waste and spoilage and allow for more efficient transportation, while the Internet of Things (IoT) can provide consumers with easy access to information on the origin and safety of food products.
As the supply chain continues to evolve in response to an increasingly connected, digitalized marketplace, both the public and private sector will need to adjust accordingly, providing the public with the tools they need to succeed in this shifting landscape and putting the framework in place for an increasingly transparent, decentralized supply chain.
Preparing for Change
Taking the time to learn about the changes already underway and understanding the ways in which your business can form mutually beneficial relationships comes first, though. As Fung said, "Coordinating in powerful ways that reduce costs, reduce energy use, [and] reduce inputs becomes possible only if each business understands quite clearly how it fits in the digital economy."
Familiarizing oneself with the basics of the digital economy — and what it means for the future of supply chains — is a great place to start.
Image Credit: vectorfusionart / Shutterstock.com
Related