Potential Pitfalls of the Food Supply Blockchain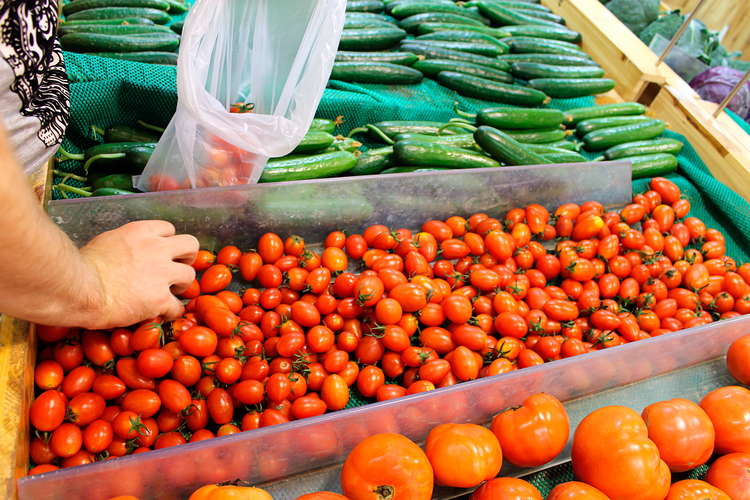 Blockchain gained a larger foothold in the food supply chain in 2018. Yet as the technology takes a bigger bite of the market in 2019, industry professionals must keep some potential pitfalls in mind to ensure optimal efficacy and ease of use.
How Blockchain Is Used in the Food Supply Sphere
Monitoring food journeys on blockchain ledgers offers supply companies greater transparency and speedier, more efficient recalls of unsafe or contaminated food, while also ensuring accountability to consumers.
By the end of last year, many global food companies had embraced blockchain. The Food Trust includes the likes of Walmart Inc., Nestle SA, and Dole Food Co. among its 10 founding members. Carrefour uses blockchain to track its poultry. Swiss food company Gustav Gerig AV announced its partnership with Pacifical to trace canned fish from sea to shelves on the blockchain.
Implementing blockchain lets farmers, fishermen, traders, manufacturers, wholesalers, distributors, and retailers connect, view, upload, manage, and share relevant information with ease. Plus, with a tracking code from the product, the consumer can investigate the product's provenance and logistics history.
The advantages are obvious. Nevertheless, challenges remain.
Key Obstacles in Implementing Blockchain for Food Supply
For the food supply blockchain to prove successful, workers throughout the supply process must learn to effectively leverage the technology. Blockchain ledger accuracy relies on the food supplier, processor, or truck driver entering the necessary data. In the constant effort to optimize processes in the food supply chain and make them ever leaner in terms of resources expended, implementing blockchain can be a big ask.
Embracing the technology, however, can be hugely helpful in avoiding counterfeiting or dilution of a food product. Still, there are many throughout the supply chain who benefit substantially from fraudulent activity. This means any food supply organization investing in this technology needs to be ready for resistance to a system that enables better traceability.
Food fraud could be costing the UK's food industry $12 billion annually. — NFU Mutual
Data corruption can pose a challenge as well, especially if traceability information is found to be incomplete or inaccurate in a food contamination or recall situation. For a brand to benefit from the full transparency and security that blockchain promises, it will need to ensure accurate, complete data is entered every step of the way.
Cost is another challenge, and has prevented widespread acceptance of blockchain for the food supply; suppliers often bear the brunt of the costs — such as farmers in rural locations or people fishing off remote islands. Meanwhile, the retail chains reap the benefits. Without incentives for the small suppliers to get on board with blockchain, acceptance of the trend may slow, as their profit margins are already tight.
Blockchain's Place in the Food Supply of the Future
Despite these concerns, there is little doubt that food suppliers and other companies in the food supply chain will be looking to benefit from blockchain. After all, Food Marketing Institute research into customer perspective on "the transparency imperative" found that 75% of purchasers were "more likely to switch to a brand that provides more in-depth product information, beyond what's provided on the physical label." Additionally, 80% would be more loyal to such companies, and 54% were willing to pay more for access to additional product information.
Greater food traceability can also help with "buy local" initiatives. A July 2017 NFU Mutual survey found that 99% of consumers "would buy more British or local food if retailers made it easier for them" to determine whether the ingredients were from the UK.
With 33% of those in the British study believing "food crime is likely to increase in the future," establishing trust and credibility will become a competitive advantage blockchain users can enjoy — as long as they avoid the pitfalls.
Image Credit: Ekaterina Sh / Shutterstock.com
Related