Policy Updates, Networking Can Drive Change for Women in Construction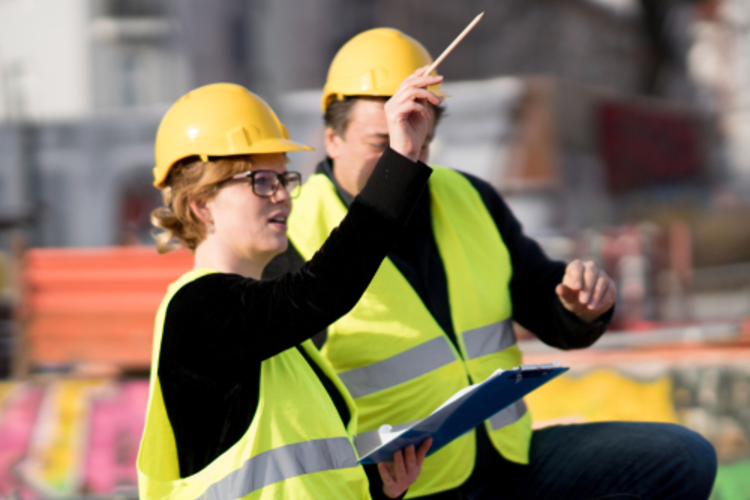 Sara Jazayeri, AIA and principal at Studio 360 Architecture/Interior Design, was preparing to speak to a group of schoolchildren in Queens, New York, about her experiences working in the world of construction. But before she went up to present, one of the men involved with the event pulled her aside and asked if she was sure she could handle giving the presentation.
He simply could not grasp, she explained, that she was an authority on the topic with years of professional experience in the industry.
Jazayeri, along with several other women in roles across the construction industry, recently joined a panel at the annual NY Build Expo to share this and other stories of bias and discrimination in their workplaces — and how to address and correct them.
The conversation drew massive crowds, as expo attendees lined up to hear from the inspiring leaders breaking down gender barriers and lifting each other up as women in a traditionally male-dominated field.
Encouraging Community Building and Industry Networking
Unfortunately, situations like the one Jazayeri recently faced are not unusual, even as the number of women in construction jobs continues to grow.
According to data from the federal Bureau of Labor Statistics, the total number of women in the construction industry has risen by about 31% just in the last decade, and the field is expected to grow at a rate of 4.5% over the next few years.
As the number of women in the construction industry continues to increase, creating professional partnerships and networks of like-minded peers can help women further develop their careers, as well as those of other women in the profession.
Women "must stick together and create partnerships," noted Herlema Owens, Founder of the Association of Women Construction Workers of America, Inc. (AWCWA), not only to help one another grow professionally but also to achieve income parity for women and minorities across all professions.
"You don't need to be friends with other women to help them, [you just need to] be part of their professional network," said Chelsea LeMar, executive director at Professional Women in Construction. "[You] can have a [solely] professional relationship, and that's good!"
Establishing a Work-Life Balance
Women in professions traditionally dominated by men often benefit from developing healthy work-life balances.
"Find what works for you, what balance feels right for your life," said LeMar, whether that means long hours at an immensely rewarding job or a more flexible schedule that fulfills both your professional and personal goals.
Jazayeri stressed the importance of fighting for the flexibility and benefits one requires, especially in an industry that historically has not taken women's needs into consideration.
"My staff [is] 100% women," she said, "and the majority [is] mothers working from home."
Changing Policy to Change the Status Quo
Helping other women in industry is vital, New York Lt. Gov. Kathy Hochul said, but women should also take advantage of their political voices too, whether that means calling their senators or expressing themselves on a ballot.
"If you want more childcare benefits, more vacation time ... that's something that you can talk about with your senator, your congressperson," agreed Ingrid Sletten, president of the National Association of Women in Construction (NAWIC) and chairperson of the panel. "Don't discount [the] role of policy."
"Ask 'why' or 'why not' more often. Why aren't things mandated?" posed Paola Tocci, CEO and president of The Tocci Group. It's important to ask questions rather than accepting the status quo to continue driving change across the workforce. While many companies do have goals in place, such as hiring more women, she explained, just setting goals doesn't necessarily lead to change.
Inspiring Future Generations of Women in Construction
Despite the challenges associated with being a female employee in a construction industry role, the job is still a rewarding one.
"How are we getting more young women to understand the absolute joy of being part of building something with their hands, of creating it on paper and seeing it actually come to fruition?" Hochul asked the panel crowd. She, along with other women on the panel, hope to continue encouraging more women to join the field.
They are optimistic that through continued policy change, improved workplace flexibility, and increased networking efforts among women across the industry, future generations will continue to raise employment rates for women in construction.
Image Credit: Cineberg / Shutterstock.com
Related