"Women And Manufacturing" Podcast Broadcasts First Anniversary Episode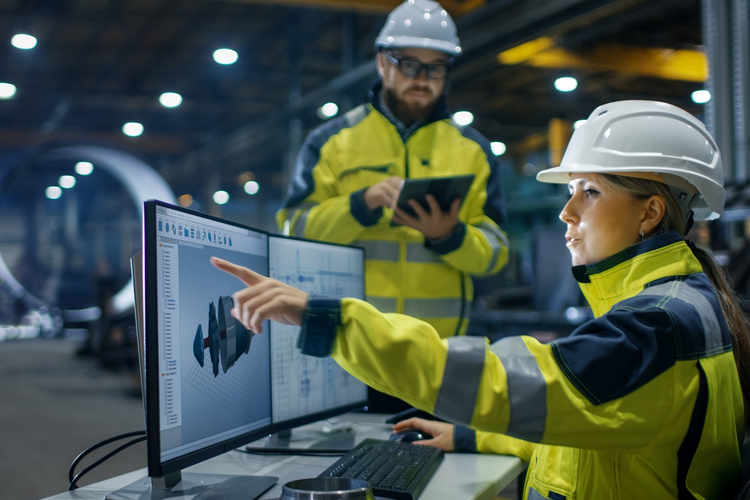 Women And Manufacturing (WAM), a podcast produced by the Manufacturing Broadcasting Corporation, celebrates one year on the airwaves with their November 7th anniversary episode.
Launched in November 2017, the podcast is hosted by a rotation of successful women in manufacturing who interview other women about their experiences and outstanding accomplishments in the male-dominated industry.
Lewis A. Weiss, founder of the Manufacturing Talk Radio and WAM podcasts, and Tim Grady, executive producer of the two podcasts, co-hosted the podcast's debut and first anniversary episodes.
"When we launched Women and Manufacturing, [we]… interviewed one of the original Rosie the Riveters, Anna Hess, who lied about being 16 [she was only 15 at the time] to work in a tire factory to support the war effort," said Weiss. "This was the beginning of launching a show about accomplished women interviewed by accomplished women."
This week's special episode features a conversation with Betty Reid Soskin, the oldest park ranger in the National Park Service. At 97, Soskin has a lengthy list of diverse accomplishments, including park ranger, business owner, legislative aide, activist, performer, and, most recently, published author. On the podcast, Soskin discusses her experiences living in a changing society, from years of racial segregation and the fight for civil rights to the current atmosphere of division across the country.
To listen to more interviews highlighting the achievements of remarkable women in the world of manufacturing, check out new episodes of Women and Manufacturing on Wednesdays at 1 pm ET. Previous episodes of the podcast are also available.
Image Credit: Gorodenkoff / Shutterstock.com
Related