PMI Shows Continued Growth in U.S. Manufacturing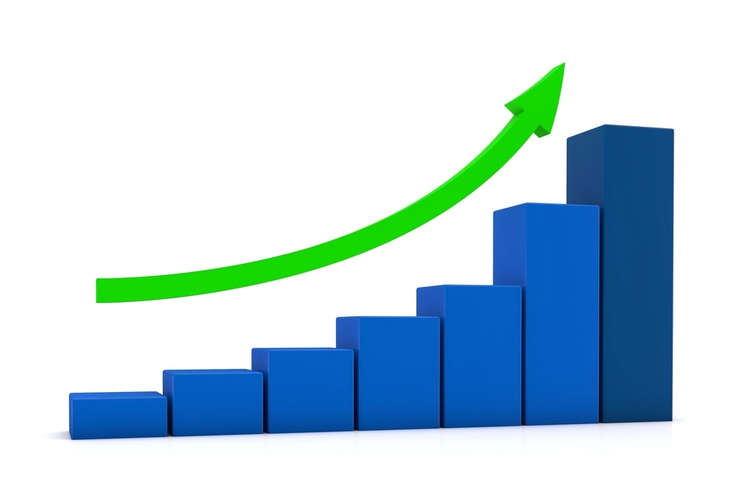 The Institute for Supply Management's (ISM) recent Report on Business continued to spotlight growth in the industrial sector, and the U.S. economy as a whole. Powered by a PMI reading of 59.1 percent in January, the overall U.S. economy grew for the 105th consecutive month.
This reading was the 17th consecutive one above 50, which is the benchmark for growth in the sector. Historically, the relationship between the PMI and the overall economy would translate January's readings to a 4.9 percent increase in annual GDP.
Other highlights of the report included:
The New Orders Index registered 65.4 percent, a two-point drop from last month but still the 25th consecutive month of growth.
The Production Index registered 64.5 percent, a 0.7 percent decrease from December but still the 17th consecutive month of growth.
The Employment Index registered 54.2 percent, a decrease of 3.9 points from last month but still the 16th straight month of growth. In particular, those industries hiring the most new workers included metal fabrication, petroleum and coal processing, consumer electronics, and transportation.
The Supplier Deliveries Index registered 59.1 percent, a 1.9 percent increase from December, which indicates the 16th straight month of slowing supplier deliveries as a result of increased production demand. Despite slower deliveries, the Inventories Index increased by nearly four points, which represents growth in raw materials inventories. And even though the Customers' Inventories Index was up 2.7 points, customer inventory levels are still considered too low.
The Prices Index registered 72.7 percent in January, a 4.4 percent increase from last month and indicative of higher raw materials prices for the 23rd consecutive month. It is currently at its highest level since May 2011. The materials facing the largest increases include steel, brass, aluminum, and copper.
The New Export Orders Index registered 59.8 percent in January, an increase of 2.2 percent and the 23rd consecutive month of growth. Exports experienced their most significant amount of growth since April 2011. The Import Index also increased for the 12th consecutive month, reaching its highest level since April 2014.
The manufacturing industries showing the most growth included textile mills, metal fabrication, plastics and rubber, transportation equipment, chemicals, electronics, paper products, petroleum and coal production, and food, beverage, and tobacco.
The industries showing contraction in January included printing, wood production, and furniture manufacturing.
Some of the key commodities that saw significant price increases included aluminum, ammonia, brass, copper, corrugate, crude oil, electrical components, lumber, natural gas, nickel, and steel.
Those in short supply are electrical components that include capacitors, integrated circuits, and resistors.
The average commitment lead time for capital expenditures has increased to 150 days from 139 days, and the average lead time for production materials increased to 60 days from 59. On the MRO side, lead times decreased by two days to 34 days.
Related