Oshkosh Corp. Receives $1.7B Tactical Vehicle Order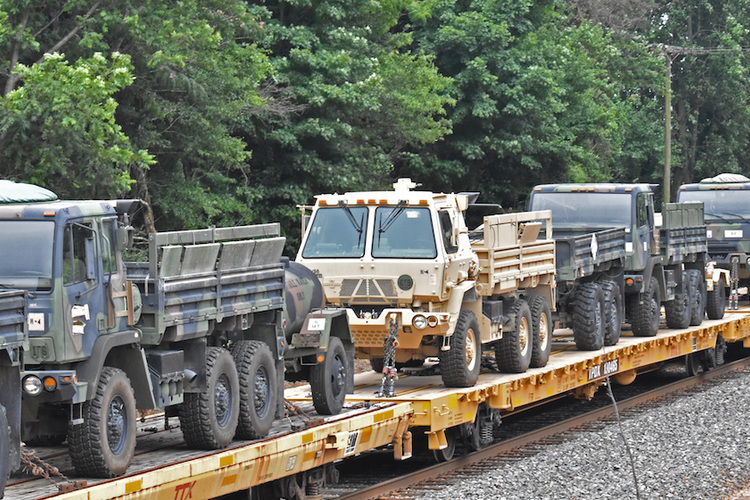 On Wednesday, Wisconsin vehicle maker Oshkosh Corp. Co. announced its receipt of an order for more than 6,000 tactical vehicles for the U.S. Army.
The company said that the $1.69 billion deal — for 6,107 Joint Light Tactical Vehicles (JLTVs) — is the tenth under a U.S. Army contract initially awarded in 2015.
The JLTV, Oshkosh officials said, offers both protection and mobility in off-road and urban environments. The vehicle supports a range of missions and weapons systems and provides command-center capabilities usually associated with much larger vehicles.
The company also said that the JLTV's open, modular, and scalable architecture would be able to meet rapidly evolving technologies.
"This vehicle represents a technological leap forward that provides enhanced protection and extreme mobility both off-road and in dense urban terrain," George Mansfield, vice president and general manager of Joint Programs at Oshkosh Defense, said in a statement.
Image credit: Alan Stoddard / Shutterstock.com
Related