Opportunity Intelligence in the New Era of Buyer Enablement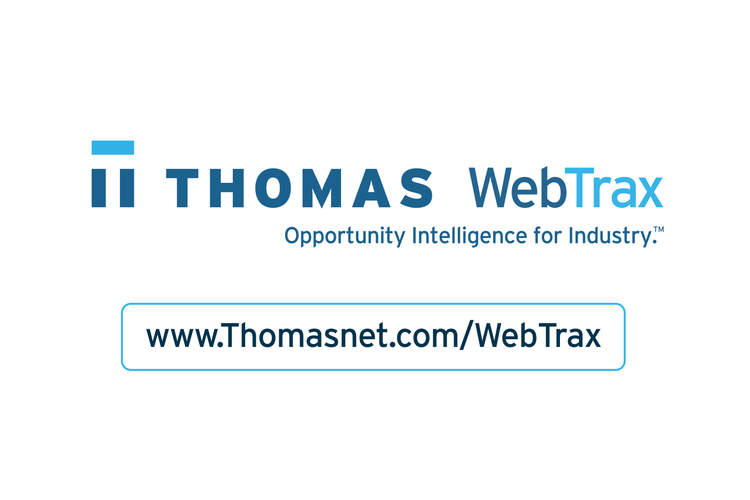 Industrial marketing has undergone a fundamental shift. The vast amount of information online has forever changed the industrial buying process and has given buyers control of their marketing and sales experience like never before. Long gone are the days when a prospect picks up the phone to speak with a sales rep to start the process; today's industrial buyer is as much as 70 percent of the way through their buying journey before they contact a supplier.
Suppliers that are succeeding in this new paradigm have made the shift from sales enablement to buyer enablement. Today's buyers don't want or need to be "sold," they're interested in information that helps them do their job, from early in the buying process up to and through the purchase decision.
Enabling and supporting buyers early in the buying process – throughout that first anonymous 70 percent of the journey – calls for "Opportunity Intelligence," and Thomas makes it available to industry, for free, with Thomas WebTrax 3.0.
Opportunity Intelligence is actionable data on buyers that are actively in-market for products and services you offer. It goes well beyond simple web analytics to provide a thorough history of a buyer's engagement with your digital marketing presence.
In doing so, Thomas WebTrax 3.0 enables you to track, identify, and engage high-value opportunities like never before. Unprecedented tracking of buyers' engagement with your website, your Thomasnet.com profile, your CAD/BIM files, your eCatalogs – even your incoming phone inquiries – gives you valuable insight into what buyers are in-market for, and how far along they are in their buying journey. By specifying your most desirable prospects through filtering for such things as industry, location, company size, and revenue range, you can easily identify your highest value opportunities. Once identified, the Opportunity Intelligence on those in-market buyers enables your sales teams to craft messaging to engage (and enable) them appropriately and effectively at each stage of the buying process.
The reality today is that "selling" is about enabling the buyer by giving them the information they need at every stage of their buying journey. The Opportunity Intelligence delivered by Thomas WebTrax 3.0 makes it easier than ever to do so, and Thomas is proud to offer it, for free, to qualifying businesses in the manufacturing space as they make the vital shift to buyer enablement.
I invite you to go beyond simple web analytics and start engaging real buyers. To get started, please visit Thomasnet.com/WebTrax.
Best,
Tony Uphoff
Related