Only 15% of Companies Using Blockchain to Reduce Fraud, Waste, and Abuse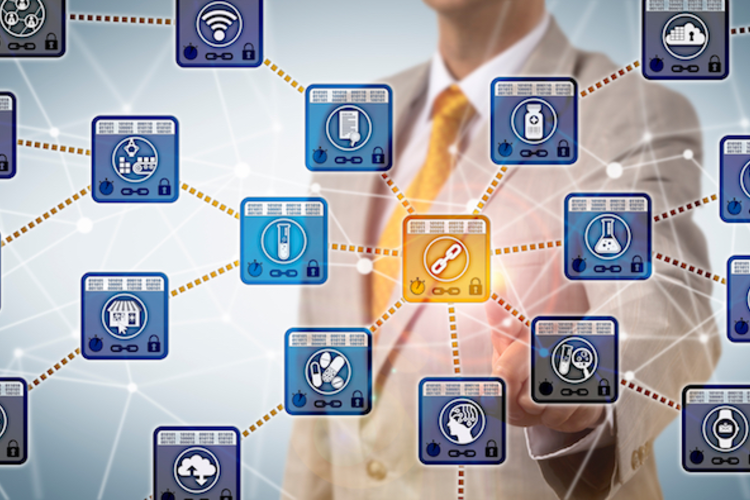 In a 2018 poll by Deloitte, approximately one-third of responding companies indicated that they have experienced financial crime within their supply chain operations. But only a small percentage of these businesses are actively using blockchain to reduce their financial risk.
What are they doing to combat fraud, waste, and abuse in the supply chain? Industry leaders are increasingly looking to blockchain technology to provide added protection — but only 15% have or are in the process of implementing these tools.
More than 3,000 respondents — including professionals in consumer goods, financial services, technology and telecom, energy, life sciences and health, and government sectors — were polled in July 2018. Deloitte's annual poll results have been remarkably consistent over the last five years, with the most recent results indicating that:
4% have invested in blockchain
11% have pilot projects with third-party suppliers
12% are considering but have not implemented projects
35% do not use blockchain in their supply chain operations
So what is the primary problem these companies are looking to solve? Data encryption and information security benefits were cited by 26.5% of poll responders. Given the sheer amount of data that is stored and traded among partners, companies are looking for solutions that offer increased security.
Immutable registers were the next most-referenced, with government and public sector respondents showing the highest interest in these registers, at nearly 20%. Proof of identity and anti-money laundering safeguards were also cited as reasons for implementing blockchain solutions.
When asked about who presents the primary risk for fraud and abuse in the supply chain, all industry sectors responded in the same way: project managers and invoice approvers. On average, over 28% of more than 3,000 poll responders cited this activity as the #1 risk for fraud, waste, and abuse. The procurement function followed closely, cited by 26% of respondents, with accounts payable coming in as the third-highest risk.
Preventing Fraud and Financial Risk Through Smart Contracts
Fraud detection is one of the top four reasons why blockchain technologies — often combined with the Internet of Things (IoT) — are used to address growing complexities within a supply chain. Blockchain reduces business risk by providing an auditable transaction trail, left by all partners who participate in a transaction.
Smart contracts are being used more and more often to reduce fraud and financial risk. According to Paul Brody, global innovation leader for EY Consulting's blockchain technology, the average Fortune 100 company has more than 60 days of sales outstanding, waiting to be collected, despite the fact that most invoice terms require payment within 30 days. The problem stems from the fact that most invoices are created, emailed to the customer, and then manually entered into the customer's accounting software. This "analog" process heightens the risk for the same kind of fraud that the Deloitte study respondents are looking to combat.
Smart contracts allow for digitized invoices, connecting suppliers, customers, and banks using blockchain technology. Since payments aren't touched by humans, the potential for fraud and error is dramatically reduced, allowing payments to flow more freely. This approach narrows the "procure-to-pay" gap, increases cash flow, and dramatically reduces the potential for fraud. And should anyone attempt to commit fraud, the entire ecosystem of suppliers, customers, banks, and other third parties will see it immediately, since all transactions can be seen by all participants.
Does blockchain sound like another far-off solution that's all hype and no results? While the Deloitte survey showed that a third of respondents believe blockchain is all hype, the majority of respondents understand that it can offer real benefits.
Protecting Your Company From Financial Crime
"Financial crimes in supply chains are more complex than ever, but some leading-edge organizations are leveraging emerging technologies to help combat it," said Larry Kivett, a Deloitte Risk and Financial Advisory partner in the forensic practice, Deloitte Financial Advisory Services LLP.
"Enhanced transactional transparency and visibility along the chain of custody are pushing organizations to look to blockchain to help prevent and detect supply chain fraud, waste, and abuse through third-party relationship management and transaction execution. Layered with advanced analytics, blockchain can offer supply chain managers a path to digitizing prevention and detection of financial crime."
Image credit: LeoWolfert/Shutterstock.com
Related