Additive Manufacturing / 3D Manufacturing
One Step for Two-Material 3D Printing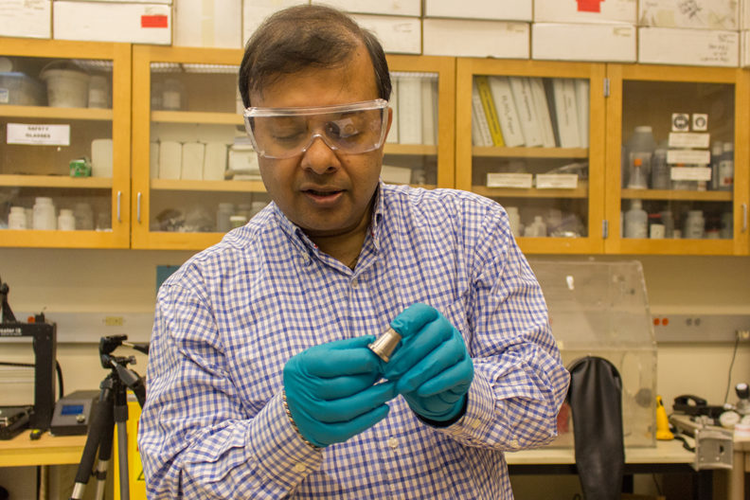 Researchers from Washington State University recently used 3D printing technology in a one-step process to print structures made of two different materials. The advance could potentially help manufacturers reduce manufacturing steps and use one machine to make complex products with multiple parts in a single operation. Examples included metallic-ceramic components, as well as a bimetallic tube with magnetic properties in one end.
The ability to use more than one material at a time could provide even greater customization options for manufacturers implementing 3D printing for production applications. According to the new research, this could include the ability to control properties like corrosion and heat conduction better. The adoption of multi-material 3D printing also means manufacturers won't need to use the adhesives or joint connections often required for currently creating multi-material products using separate processes.
The researchers used a laser-based 3D printer to join the materials in one step, producing a copper and nickel-chromium structure. Inconel 718 is a nickel-chromium alloy used for aerospace applications such as rockets and airplane engine parts. The material can withstand higher temperatures, but it cools very slowly. However, when copper was added to the 3D printing process, the resulting part could be cooled 250 percent faster. This process not only saves time but translates to a longer part life and improved fuel efficiency.
Image Credit: Washington State University/https://news.wsu.edu/2018/05/30/multimaterial-3d-printing/
Related