Nissan Recycles EV Batteries as Camping Trailer Chargers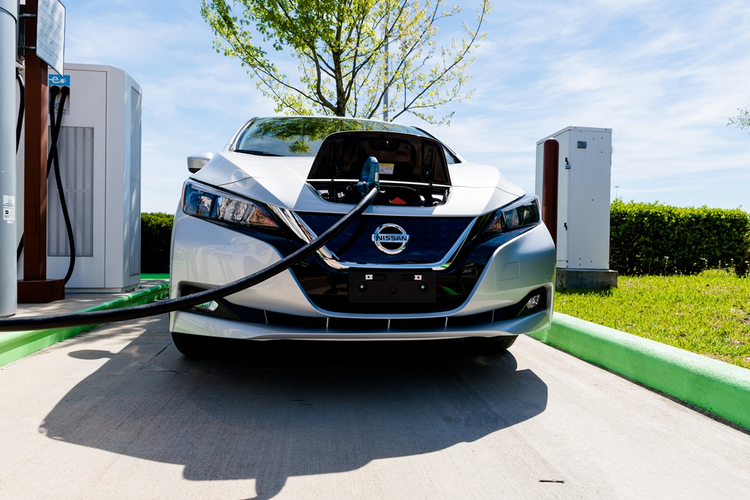 Working to solve the issue of recyclability for the battery packs that power electric vehicles (EVs), Nissan recently unveiled Roam, a weather-resistant power pack about the size of a carry-on bag. These battery packs, which contain lithium-ion cells sourced from the company's first-generation Leaf vehicles, can be used for power when camping with Opus trailers.
The product of a partnership between Nissan and Opus, the new packs can provide a storage capacity of 700Wh — typically enough power for about a week's worth of use. Roam provides a pair of electrical outlets, four USB ports, and one USB-C port for keeping mobile devices and portable electronics charged. It can also be used to run the camping trailer's mobile Wi-Fi router and Bluetooth sound system by providing power to the onboard, 12-volt battery.
According to Nissan, Roam is compatible with an available 400-watt solar panel that fully recharges the pack in two to four hours. If sunlight is not an option, the battery pack can be fully recharged by plugging it into a standard 230-volt outlet for about an hour. Roam will initially be rolled out in select European markets later this year. Pricing hasn't yet been announced.
Image credit: michelmond / Shutterstock.com
Related