NYC City Council Introduces Green Roof & Renewable Energy Legislation
Welcome to Thomas Insights — every day, we publish the latest news and analysis to keep our readers up to date on what's happening in industry. Sign up here to get the day's top stories delivered straight to your inbox.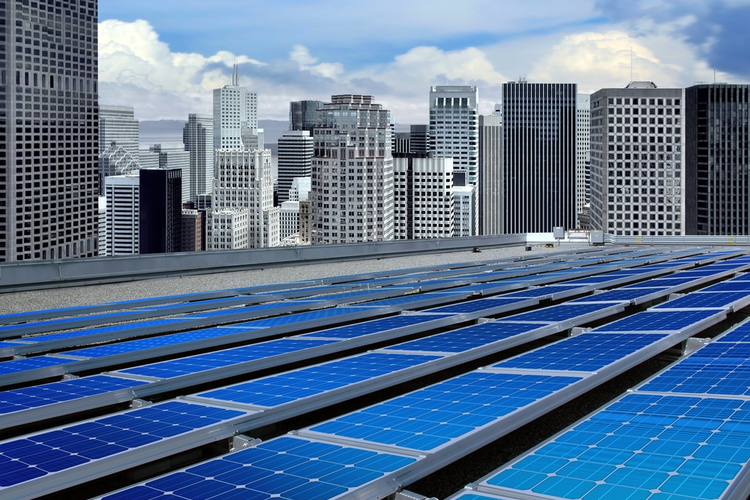 On July 18th, members of the New York City Council introduced environmental legislation that requires all newly constructed buildings to have green roof systems, solar panels, and/or small wind turbines. The proposal pertains to all newly constructed and renovated commercial offices, storage centers, industrial facilities and manufacturing facilities.
Green Benefits
The new legislation is one of many methods city officials are employing to counteract the negative effects of climate change and make the city more environmentally sound. Strong enforcement of the legislation would also limit noise pollution, reduce energy production, lower maintenance costs, and increase property values.
The city council strongly emphasized its support for implementing the new proposal; Councilman Rafael Espinal said, "The time to fight climate change is now…by greening every single rooftop in New York City, we will make a strong commitment to doing our part to protect the planet."
Espinal's views were seconded by Councilman Donovan Richards when he explained, "Installing solar panels or green roofs on every roof possible would be a major boost for our environment, long-term quality jobs, and even save businesses and property owners thousands of dollars in energy costs."
Costs Cause Concern
The high cost of installation is a common concern among property developers and building owners because "going green" can be quite expensive depending on the size and scope of the building project. This is something the city's governing body is well aware of. They have addressed these concerns by offering special incentives to make the new environmental legislation more palatable, including the Green Roof Tax Abatement, the Solar Panel Tax Abatement, the NYC DEP Green Infrastructure Grant Program and Modified Accelerated Cost Recovery System (MACRS) Depreciation.
With a special distinction of being one of the most desirable places to live, local leaders fear half-hearted attempts to maneuver around climate change will result in the loss of the city's charming qualities. New York City plans to be "the place to be" for many years to come, and the successful institution of environmentally sustainable policies is a crucial part of that process.
Image Credit: ssuaphotos/Shutterstock.com
Related