Next-Generation Technology Is Changing Commercial Kitchens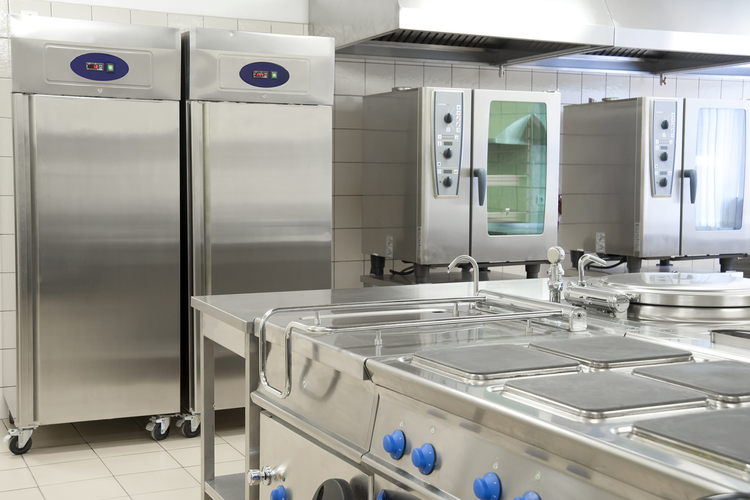 The food service industry — industrial-scale food production and commercial restaurants, in particular — are notoriously large energy consumers, relying on a wide range of equipment to keep food fresh. Complying with consumer safety; these companies are subject to rigorous Hazard Analysis and Critical Control Points (HACCP) protocol.
The complexity of food service processes and the strict regulations to which they're held can result in extremely high costs, so companies in this sector must find ways to complete operations as efficiently as possible.
Upgrading to Newer, More Efficient Kitchen Equipment
Commercial kitchen equipment upgrades can be a viable, cost-efficient option for many companies. Instead of taking on a full-scale rework, review the smaller equipment you're using; there's a good chance that new technology is available specifically designed to improve upon your current machines — often by combining the functions of multiple units into a single piece of equipment.
TurboChef, a line of small commercial ovens from Katom Restaurant Supply, is an excellent example of such a product. TurboChef ovens allow for different cooking methods in one piece of equipment, resulting in more available floor space, faster cooking times, improved food quality, and less energy usage.
Companies should also consider employing the Internet of Things (IoT), the ever-expanding network of non-computer devices connected to the internet for seamless data communication. The IoT can be used to increase efficiency across a wide range of applications. Coolers and freezers, for instance, can now alert business owners to impending failure, allowing companies to avoid costly product loss, while specialized ovens can track energy usage over time and suggest operational adjustments as needed.
Tailored IoT solutions can address virtually any kind of commercial kitchen issue — and with the number of connected web devices expected to increase as much as 170% by the year 2020, many more companies will be making use of these innovative solutions.
Illustrating the Concept: Arby's Restaurant Case Study
Until recently, each of the over 3,300 Arby's restaurants across the world roasted their beef in commercial convection ovens, fresh daily, before it was moved to warmed holding cabinets. Because the holding cabinets were heated, the beef continued to cook while in them, shrinking the size of the meat and thereby reducing the amount of available product.
HACCP readings had to be taken and recorded at each stage: the time and temperature as the beef went into the oven; out of the oven; into the holding cabinet; the hot slicer. Operators were spending a considerable amount of time just keeping data up to date, recording information 60-70 times each day.
Investing in new technology and making use of new energy-efficient methods, however, has allowed Arby's to increase overall efficiency significantly.
Finding Savings in New Technology
First, Arby's implemented a ResourceFULL Corporate Responsibility platform, a plan to reduce energy usage by 20% across corporate and franchise locations alike by 2020. Leading the initiative is Director of Equipment R&D and New Technology Peter Cryan, who is also responsible for improving general quality, safety, and operations while reducing costs.
Consulting with commercial kitchen equipment manufacturer Alto-Shaam and enterprise energy-management system designer, Powerhouse Dynamics, Cryan devised a plan that included the replacement of the old convection ovens and holding cabinets with Alto-Shaam's combined Cook & Hold ovens, outfitted with food temperature probes. Energy usage would be tracked with Powerhouse Dynamics' SiteSafe software to easily keep track of electrical usage and gather critical HACCP data, freeing up time for employees and substantially increasing overall efficiency.
The results were dramatic: Energy use dropped by an impressive 67%, allowing for a much smaller carbon footprint while reducing energy costs. The Cook & Hold ovens also prevented overcooking, thereby reducing beef shrinkage and consequent yield losses. And because these ovens took up less room, critical restaurant renovations could be completed to expand the amount of space available for patrons.
The new system is now spreading out to all Arby's locations.
Custom Equipment Solutions for Commercial Kitchens & Restaurants
The ideal benefits offered by kitchen equipment upgrades and the explosive growth of IoT devices have created the perfect environment for the design and development of many exciting innovations.
Metal spinning, hydroforming, welding, and other highly versatile machining processes are ideal for the low-volume prototyping required to develop the products needed to meet the demand for smart, efficient, food service equipment; these processes are also well-suited to subsequent high-volume production runs.
For over 80 years, Helander Metal has been providing industry-leading metal fabrication services to a variety of industries, from food service and agriculture to medical and aerospace. To learn how their metal spinning expertise can help in creating highly efficient food processing equipment for your application, visit their website today.
Related