New STEM Centers for Military Families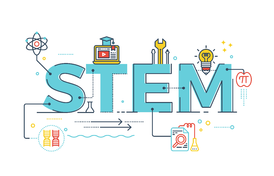 Raytheon and the Boys & Girls Clubs of America recently announced a partnership in opening four new STEM (Science, Technology, Engineering, and Math) Centers. These add to the ten such centers already in place for military family youth.
The Centers will be located in Tucson, Arizona at the Davis-Monthan Air Force Base; Ewa Beach, Hawaii at the Army and Marine Corps Joint Pearl Harbor-Hickam Base; Hill Air Force Base in northern Utah; and Kirtland Air Force Base in Albuquerque, New Mexico.
Finding will be provided via Raytheon's $10 million pledge to support military families and veterans. Each location will feature 3-D printers, robotics workshops, and high-def video production equipment. According to the U.S. Department of Commerce, STEM-related jobs have grown at three times the rate of other jobs over the past decade.
Frequent moves and other aspects of military life can create unique educational challenges. Not only can these STEM Centers offer enhanced exposure to these technologies, but they can also provide consistency and stability to assist with transition and integration into new communities. Additionally, these technologies are being widely adopted by the military, so having proximity to even basic equipment and education could help members of the armed services embrace these approaches more rapidly.
Related