New Programs Help Students Virtually Test Robots, Flying Cars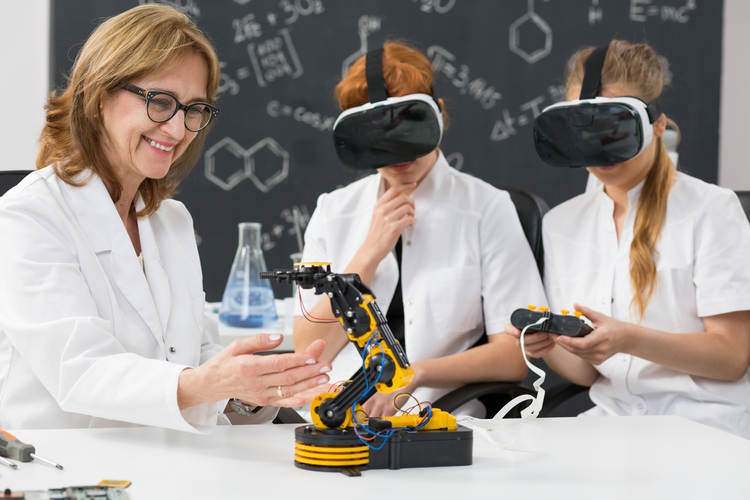 The e-learning company Udacity will launch some new training programs this week geared towards student learning and, according to TechCrunch, they'll allow trainees to hone skills related to industrial robotics career pathways.
Announced at Udacity's 2018 Intersect conference, company CEO Vish Makhijani announced a new partnership between Udacity and KUKA Robotics – the KUKA Udacity Robot Learning Lab at KIT – a learning environment designed to facilitate real-world expertise in both automation software and hardware systems.
The lab enables students to validate in simulation, then remotely apply code to a lab robot via a web interface before viewing the results in real time. "No other online robotics program delivers this kind of practical, hands-on learning, and this experience is available exclusively to Robotics Software Engineer Nanodegree program students," says Udacity.
TechCrunch describes the virtual testing an invaluable step in learning how to code robots, and one that's challenging to access in a virtual learning environment.
Other engineering challenges relating to Udacity coursework in both autonomous and flying vehicle technology will also now be aided by program changes that address virtual testing. "Udacity Universe" is a new test bed that offers students in these disciplines control of their automated cars and flying vehicle fleets within a virtual world – one that even simulates people and objects. The intention, says Udacity, is to challenge students to begin to explore "systems thinking, fleet management, and smart city planning" rather than just single-vehicle autonomy.
Says TechCrunch, "In online education, real-world experience can be one of the most challenging things to provide, especially in areas of advanced technology where there isn't that much hands-on experience to be had anywhere. Udacity's getting around this in creative ways."
References:
"Udacity introduces real robots and virtual worlds to help students build skills" N.p., n.d. Web 27 March 2018. (https://techcrunch.com/2018/03/27/udacity-introduces-real-robots-and-virtual-worlds-to-help-students-build-skills/)
www.udacity.com/
Related