New Girl Scout Badges Focus on STEM Skills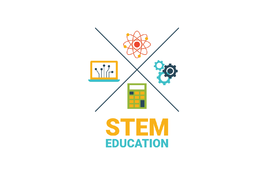 While selling cookies and making blankets are fine areas of focus, and a lot of fun, those experiences won't do much for those looking to advance in the fields of science and engineering. So in an effort to expand the educational opportunities of the organization, the Girls Scouts have expanded its STEM program in allowing their 1.8 million Scouts to earn badges in robotics design, software coding, engineering, and cybersecurity.
The 23 new badges are the organization's largest rollout of new badges in almost a decade, and will include:
Programming and designing robots, which requires Scouts to create programs that could be run by a robot.
Software coding.
Understanding how industrial machines use sensors.
A Race Car Design Challenge, where Scouts design and test cars and tracks.
Cybersecurity.
Mechanical engineering via building and testing roller coasters.
"Think Like A …" which challenges Scouts to solve problems faced by programmers and engineers in the real world.
The badges were created in partnership with tech-related groups like Code.org, SciStarter, GoldieBlox, and the Society of Women Engineers (SWE). According to the Girls Scouts, their members are almost twice as likely as non–Girl Scouts to participate in STEM (60 percent versus 35 percent) and outdoor activities (76 percent versus 43 percent). The badges will be offered at all skill levels.
They also note that Girl Scouts are more likely to seek careers in STEM, law, and business — fields where women are traditionally underrepresented. Statistics from the American Society for Engineering Education show that women make up 13 percent of mechanical engineering undergraduate students and only 14 percent of practicing engineers in the U.S.
Related