NAVYA Shuttle First to Enter Traffic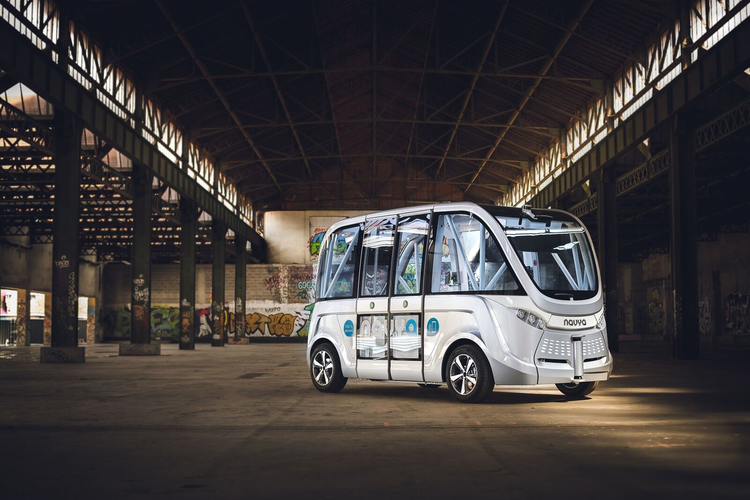 The NAVYA Autonom Shuttle is set to become the first 100 percent autonomous electric vehicle to operate in mixed traffic. The year-long pilot project will begin this summer in Candiac, Quebec. During the winter, the shuttle will run without passengers on board. The Canadian Ministry of Economy, Science, and Innovation is supporting the project with $350,000 in funding.
The shuttle will operate along a 1.25-mile route between a park-and-ride lot and bus terminal, with stops at City Hall, retirement housing, and local businesses. A vital element of the study will include the impact on road safety for pedestrians, cyclists, and drivers.
The NAVYA shuttle has a capacity of 15 passengers and an operating speed of just over 15 mph. Including projects in France, Austraila, and the United States (where the vehicles were not sharing the road with other vehicles), the autonomous electric shuttle has already transported nearly 110,000 passengers.
Candiac is located just across the St. Lawrence River from Montreal. The city of roughly 21,000 residents has a reputation for championing "green" projects. NAVYA, which is based in France but has operations about 50 miles southwest of Detroit in Saline, Michigan, develops, manufactures, and commercializes autonomous, driverless, and electric vehicles.
Image Credit: Michaël Gounon for Navya, https://navya.tech/en/news/press/
Related