Navy Awards $3B Contract for Game-Changing Aircraft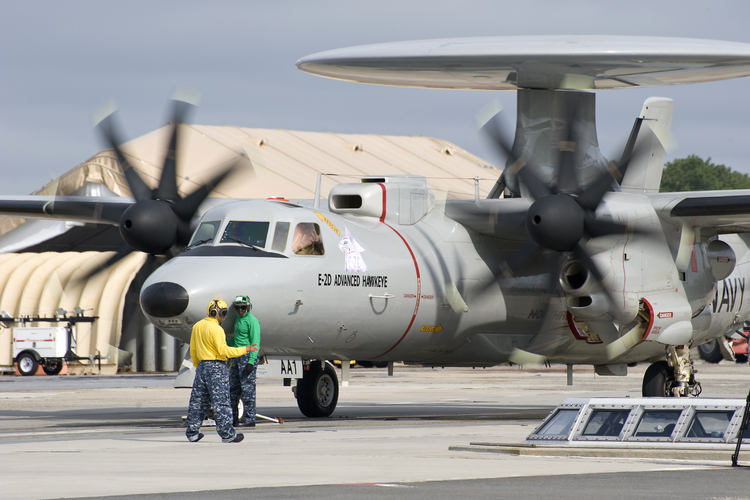 Aerospace and defense contractor Northrop Grumman has been awarded a five-year, $3.2 billion contract for the production of two dozen E-2D Advanced Hawkeye early warning planes for the U.S. Navy. The company refers to the carrier-based aircraft as "a game changer in how the Navy will conduct battle management command and control." The Department of Defense anticipates completion of the contract by August 2026.
The E-2D's radar technology works with ship, air, and land-based combat systems to detect, track, and eliminate missiles from hostile aircraft and ships at extended ranges. The aircraft also can also be used for humanitarian assistance and disaster relief missions.
The three primary manufacturing locations will be Melbourne and St. Augustine, Florida, as well as Syracuse, New York. Additional manufacturing sites in California, Illinois, New York, Connecticut, Massachusetts, and Ohio will play key, but limited, roles.
The E-2 is a twin-engine, five-crewmember, high-wing turboprop aircraft, described as playing the role of a digital quarterback. Similar to a football team's offense, the planes survey the areas ahead of the carriers to ensure they stay out of harm's way. The aircraft has been in use since 2008.
Image Credit: Wikimedia Commons
Related