Multi-Factor Testing for Supply Chain Resilience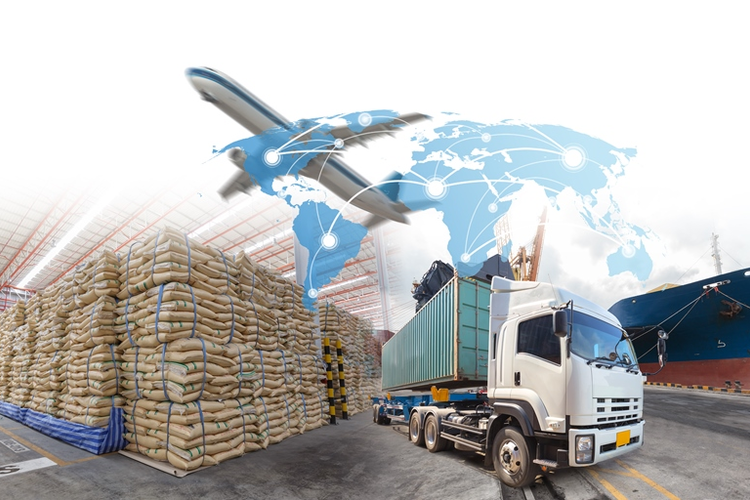 More than merely managing risk, smart resilience strategies aim to anticipate, understand, and gain competitive advantage from disruptions. And now, the resilience of a supply chain network can be measured using a multi-factor test.
On November 1, Agency for Science, Technology and Research (A*STAR) researchers announced a new operations tool designed to measure "the ripple effects of supply chain disruptions." This sophisticated, multi-factor test "has the potential to dramatically improve decision-making in supplier management and lower financial risk across many sectors."
Understanding Supply Chain Risk
Supply chain risks come in many different forms, from macro-environmental risk to extended value chain risks to operational or functional risks. All of these can result in significantly higher costs, and may even provide competitors with opportunities to gain the upper hand. Disruptions can also negatively impact other players downstream.
As an example, think of a clothing manufacturer that is unable to obtain the fabric needed for a particular uniform contract. Not only is the manufacturer left scrambling for an alternative solution, the company's retailers and the customers waiting for the product are also negatively impacted. The impact doesn't end there; vendors that typically generate revenue from personalizing these uniforms may also be negatively affected, as well as the transportation service providers that deliver the finished products.
In these situations, the scale of the economic fallout can be catastrophic, according to Rick Goh, an A*STAR Institute of High Performance Computing researcher, who worked with his team to identify new ways to measure supply chain risk.
"We wanted to capture the propagation of supply chain disruption risks far beyond their immediate connection to a focal company," he said of the new multi-factor test. "When a man-made or natural disaster, or disruption is happening somewhere, a company may not capture the impact to its production line as the disruption may apply to its second- or third-tier suppliers directly, rather than to its first-tier partner."
Identifying Hidden Risks in the Supply Chain
All companies, of course, already aim to understand disruption-caused losses and their impact on supplier network structures. But this is difficult to measure quantitatively. The multi-tier supply chain network makes it challenging to anticipate, manage, and overcome disruptions. That's where the A*STAR modeling system comes into play.
By tracking production slowdown on differently structured networks, researchers have demonstrated that supply chain risk is determined by "both the resilience of companies and the structure of the supply chain network," as stated on A*STAR's website.
The research concludes that mapping out and understanding risk factors are key to mitigating disruption risk. Lead study author Jesus Felix Bayta Valenzuela stated, "the modeling confirms that having multiple redundant suppliers, both direct and indirect, will help cushion, or even remove, any impact on one's own production, and may help prevent chained domino-effect disruptions."
Looking Ahead and Planning for Success
Research into supply chain risk is ongoing. For instance, a 2013 MIT study discovered, perhaps counterintuitively, that suppliers providing relatively low-cost components could actually inflict the greatest blow. This finding "helps explain why risk in a complex supply network often remains hidden," said David Simchi-Levi, co-director of MIT's Leaders for Global Operations program. "The risk occurs in unexpected locations and components of a manufacturer's supply network." This is exactly the type of problem today's researchers are looking to mitigate.
Meanwhile, according to multinational professional services network PwC, the majority of companies do not regularly assess the resilience of their supply chain:
90% do not know if key suppliers have business continuity plans
75% experience at least one major supply chain disruption a year
42% experience a major disruption below Tier 1
As PwC put it, "it's not just playing defense — it's also about playing offense." The multi-factor testing system will help provide a playbook for both.
Image credit: KAMONRAT / Shutterstock.com
Related