Modular Classroom Manufacturer Raises $11M in Fundraising Round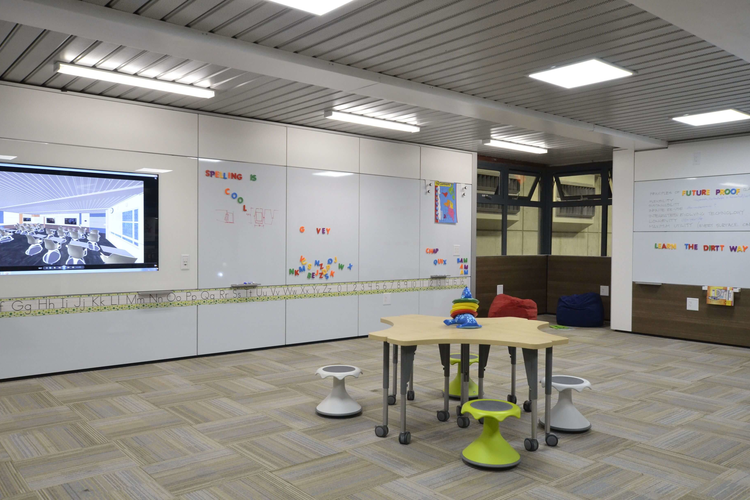 A manufacturer of prefabricated, relocatable classrooms raised $11 million in an initial fundraising round and reportedly plans to significantly expand its workforce in coming months.
iMod Structures said the fundraising campaign, led by Goldman Sachs, would also allow the company to complete renovations at its factory in central California and begin commercial-scale production later this year.
The company, founded 10 years ago, builds steel-frame, one- and two-story classrooms that can be stacked, reconfigured, or moved as demographic needs change.
Goldman Sachs Urban Investment Group officials said the investment reflected the financial giant's commitment "to closing the opportunity gap."
"We are hopeful that their innovative re-architecting of classrooms from the ground up will create modern learning environments for all students, in every neighborhood," Managing Director Sherry Wang said in a statement.
iMod officials told the North Bay Business Journal that the company hopes to expand its current workforce of less than 20 by 50 to 75 employees over the next year.
The company originally developed its building system through a partnership with shipping giant A.P. Moller-Maersk, and last year began moving into a facility at Mare Island Naval Shipyard in Vallejo, California. Its structures can be connected to utilities within days of delivery and, officials said, offer long-lasting, cost-effective options to schools within often-tight budget constraints.
iMod Chairman and co-founder John Diserens said the company is meeting the current, tech-savvy generation of students' demands for "more stimulating, engaging and healthier learning environments."
Image Credit: iMod
Related