Mobile Robots Growing 700 Percent by 2022
Welcome to Thomas Insights — every day, we publish the latest news and analysis to keep our readers up to date on what's happening in industry. Sign up here to get the day's top stories delivered straight to your inbox.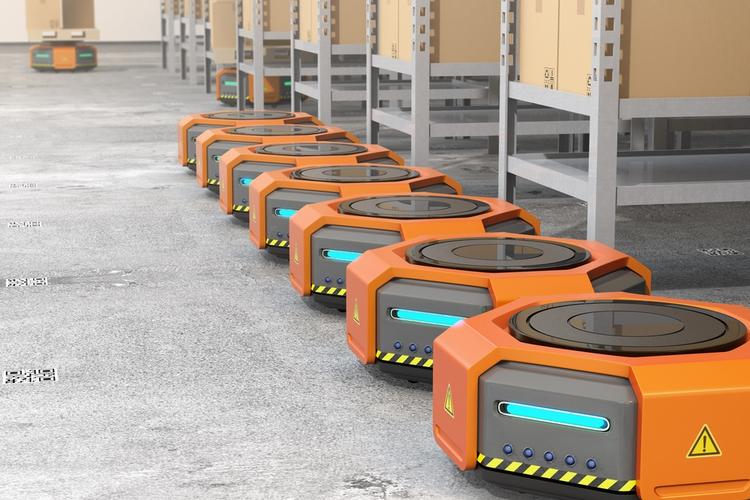 A new report from Interact Analytics offers some perspective on the growth of mobile industrial robots. While Automated Guided Vehicles (AGVs) have had a place on plant floors and in warehouses and distribution centers for a while, the recent growth of these products in the industrial sector has been enormous.
Growth projections for Autonomous Mobile Robots (AMRs) and AGVs shows this sector expanding in size from $1 to $7 billion over the next five years. Software connected to the use of these products could add another $3 billion to this total.
The research and consulting firm offers its perspective on a couple of factors driving the growth:
Dubbed "the Amazon effect," e-commerce growth within both the consumer and business-to-business sectors is driving the need for automated systems that can pick and fill orders quickly in warehouses that by necessity are growing in size in order to handle a wider breadth of inventory.
The inability to find quality manufacturing and supply chain workers has led many companies to expand their level of automation.
Mobile robots can be more cost-effective in handling the growing number of low-volume, high-value orders.
Image Credit: Chesky/Shutterstock.com
Related