Milton Hershey School: Realizing Students' Dreams, Meeting America's Needs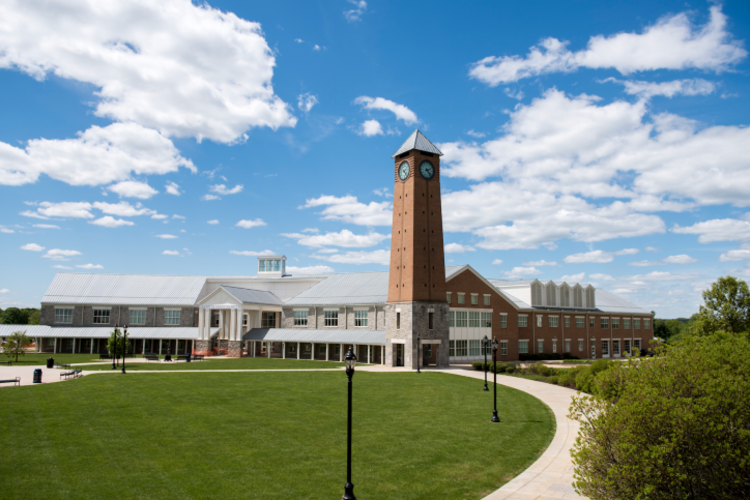 America is at an educational crossroads. The need for skilled labor is increasing while the new workforce remains unequipped to meet the demand. Students are graduating from four-year colleges with devalued diplomas and mountains of debt. Meanwhile, trade school education has been shown to be a lucrative alternative on both an individual and national scale, and students — and institutions — have started taking note.
A Dynamic Approach to Career Training and Education
Julie Whitcomb grew up in New Hampshire with a passion for cars but without the financial resources to pursue her goals. That all changed when she enrolled in Milton Hershey School (MHS). Founded by Milton S. Hershey and his wife Catherine, the school's DNA is infused with the mission of giving young people the tools to forge the lives they want to live. In 1918, Hershey donated his entire personal fortune to the Milton Hershey Trust, and today the school prides itself on being a "cost-free, private, coeducational home and school for more than 2,000 children from families of lower income."
The school also provides students with medical and dental care, from eyeglasses to medications. MHS' website even touts its impressive holistic approach to education, emphasizing the focus on healthy eating, exercise, and impressively healthy BMI percentages compared to the rest of the state.
For Julie, the school provided technical know-how along with valuable life tools that she wouldn't soon forget. With a focus in automotive technology, Julie got to split her education between school and an automotive dealership, where she worked with master technicians and even "got to drive some Corvettes. … Whatever came in, we would fix." Meanwhile, her capstone in financial literacy taught her about the intricate and complex world of insurance policies. Now graduated, Julie is attending Rosedale Technical Institute in Pittsburgh — on a full ride — for an 18-month program in mechanical engineering.
Milton Hershey School sees tons of similar educational and fiscal success stories due to its focus on career readiness. Each student can earn up to $87,500 in scholarship money, and almost "80% of graduating seniors go to a college or trade school. … Many are first-generation collegegoers," says Natalie Neyer, MHS media relations manager. From pre-K through 12th grade, she says, "we're giving them the background to be successful in the future."
An Alternative to the Traditional Education Path
Hershey is also willing to accommodate students who don't take the path straight to college upon graduation. Eric Shirley, for example, graduated in 2014 and took a year off from school.
With a knack for construction and carpentry, he was able to get a job working in the MHS Structural Trades Department. "The year I worked at MHS helped me in many ways. During the time I spent working there, I learned a lot about my future career goals." Eric then attended Thaddeus Stevens College of Technology in Lancaster, Penn., to study carpentry, graduated in 2017, and is now embarking on a career as a construction manager.
This past June, Julie graduated along with 217 of her classmates. The school saw a retention rate of 90.7 percent from 2016 to 2017, exceeding other independent schools in the United States. Perhaps this can be attributed to the multifaceted career education students are provided at an early age: Students are given 11 Career/Technical Education pathways in elementary school, and explore these avenues throughout the rest of their education. In the classes of 2012 to 2016, 100 percent of graduating seniors earned at least one industry-recognized certification in their career field of study.
Looking Ahead
With a dynamic curriculum focused on students' financial, academic, and physical needs, Milton Hershey School is providing a real solution to America's skilled labor gap. By empowering students from an early age and allowing them to explore exciting options outside of the traditional four-year-degree path, the school is helping to supply U.S. employers with trained, focused, and passionate workers.
It's also about giving kids a chance that they may not have otherwise. "I feel like if I wasn't here, then I would be like any other kid where I live ... [who is] out of school or [doesn't] go to school half the time. … The sky's the limit here. I just have to earn it," says Julie. Statements like this are common at MHS. And while America remains at a complicated crossroads in terms of trade careers and labor, we would be wise to look to Milton Hershey School as a model for success.
Image Credit: Milton Hershey School/Shutterstock.com
Related