McDonald's Transitioning from Golden to Green Arches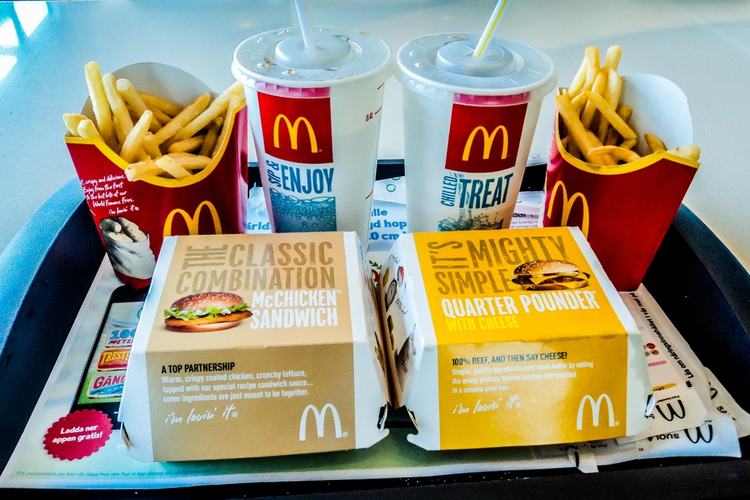 While food trends continue to push healthier options, the reality is that McDonald's continues to serve millions of wonderfully less-than-healthy burgers and fries every year. And even if you're grabbing a salad, something on the lighter side, or just a breakfast sandwich, chances are you'll have a beverage to go with it.
This is an area where the company is pledged to make one its biggest changes.
By the end of 2018, the fast-food giant has pledged to remove foam cold-beverage cups and trays in every one of its global locations. The company also plans to use 100 percent recycled fiber-based packaging at every one of its locations around the world by 2020. They're reportedly half-way there already, but this represents a major undertaking that could have a number of positive impacts.
Environmental groups and customers have expressed concerns about the possible toll McDonald's single-use foam packaging could have on the environment, as it's difficult to recycle. However, this is not the company's first foray into more environmentally-friendly packaging. In 1990 it stopped serving burgers and sandwiches in foam clamshells in favor or more environmentally-friendly paper wrappings.
Environmental advocates are optimistic that these decisions could encourage others to take a similar approach to packaging.
From the industrial sector's perspective, the move to "greener" packaging is nothing new. Although our industry is an easy target when looking at waste and environmental issues, these types of packaging materials have been manufactured for decades. As larger influencers like McDonald's transition towards packaging materials that can more easily be recycled, the good news is that these product options are readily available and suppliers should be prepared for the uptick in demand.
Related