Manufacturers Seek Packaging Alternatives for Bottled Water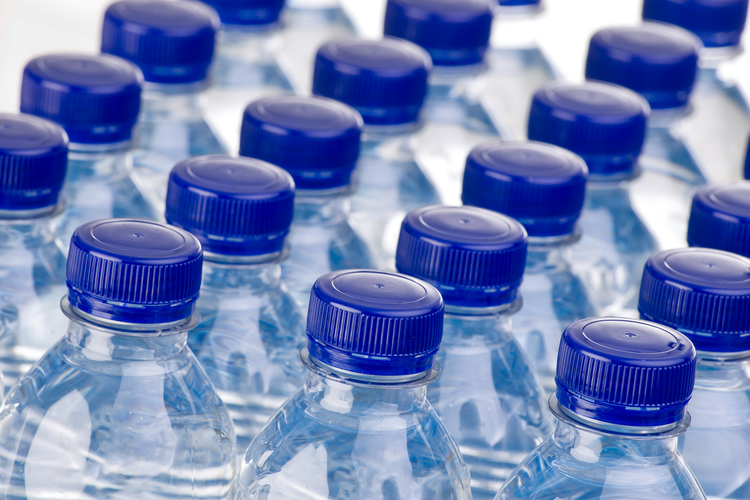 Water is the most natural drink on the planet — hydrating, sugar-free, and reasonably accessible for many in the United States. Bottled water packaging, however, is anything but natural.
In recent years, consumers, investors, and government regulators alike have turned their attention to bottled water manufacturers to help curb a growing environmental waste problem.
How Much Bottled Water Are We Drinking?
Since 2016, Americans have been drinking more bottled water than soda. Some analysts say the increased use of bottled water may stem from concerns about the U.S. water infrastructure, after safety reports in Flint, Michigan; Newark, New Jersey; and Washington, D.C., came back with disturbing levels of toxicity.
As of 2017, each person in the U.S. consumes approximately 42 gallons of bottled water per year, up 284% since 1994, according to Beverage Marketing Corp.
The growing selection of water varieties — such as those including flavors, caffeine, vitamins and minerals, electrolytes, and specific pH balances — may also be driving up bottled water consumption.
Environmental Impact of Bottled Water
Of course, all this bottled water comes at a cost. Just one bottle requires approximately three times as much water to produce as the amount of water it holds. Furthermore, only about a third of plastic bottles make it into the recycling bin in the U.S. In fact, plastic beverage bottles are the third-most common waste item found on beaches, after cigarette butts and food wrappers, according to the Ocean Conservancy.
Millennials and Gen Z consumers, especially, have made clear their concerns about the sustainability and ethics behind the products they buy. Consumer demand for socially and environmentally responsible products, in combination with shifting governmental regulations, is expected to result in a decline in bottled water sales this year.
In response, major players in the world of bottled water are quickly seeking eco-friendlier alternatives that better align with consumer values.
Bottled Water Packaging Alternatives
Although about a third of plastic bottles do get recycled, many of them contain polyethylene terephthalate (PET) plastic. PET can be recycled up to three times, but no more than that, as the material will then begin to degrade.
Danone, the maker of Evian mineral water, has paired up with Loop Industries to help resolve the PET issue, creating high-quality bottles that can be endlessly recycled. According to the Wall Street Journal, Loop Industries has also entered into a supply contract with the European bottler for PepsiCo and Coca-Cola — both major bottled water suppliers.
Nestle Waters and Danone, meanwhile, teamed up with Origin Materials in 2017 to make a 100% sustainable plastic bottle via the NaturALL Bottle Alliance. Coca-Cola and PepsiCo have also been working on plant-based bottles made from seaweed and mushrooms, but there is some concern that these bottles will divert energy and resources from food production.
Some companies are even turning to entirely new packaging solutions, which don't run the risk of diverting resources from food production — for example, packaging that utilizes sawdust and discarded cardboard.
Other water companies are looking for ways to avoid the use of plastic altogether, with biodegradable and compostable options. Paper-based boxed water, for instance, is quickly gaining traction, as it is readily compostable and environmentally friendly.
Image Credit: ericlefrancais / Shutterstock.com
Related