Additive Manufacturing / 3D Manufacturing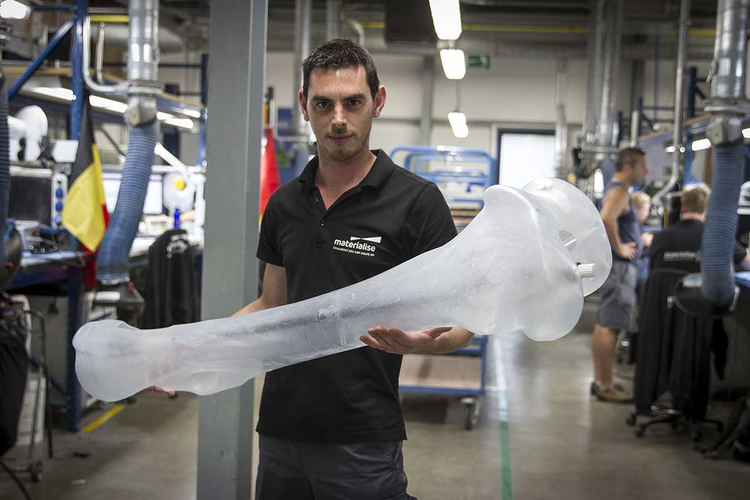 While the applications for 3D printing continue to grow, one service provider is taking on a job of historic proportions. Materialise recently announced plans to re-create a life-size replica of a mammoth skeleton for public display in Lier, Belgium this October.
The re-creation will be of the Mammoth of Lier, the first mammoth ever displayed in Western Europe. It was first made available to the public in 1869. To rebuild the iconic creature, the team had to 3D scan a total of 320 bones. Materialise then used 15 in-house, custom-made Stereolithography printers whose name – Mammoth – must have carried some power of foresight. They were originally developed to handle large automotive pieces including bumpers and dashboards.
After printing, the pieces will be coated with a combination of paints, textures, and lacquers to match the original bones as closely as possible. The application of 3D printing offers the paleontology community several benefits, including the ability to re-produce original fossils for scientific study. These 3D-printed replicas also allow for efficiently sharing data across the globe while avoiding possible damage that can occur during transport.
Image Credit: Materialise/https://www.materialise.com/en/press-releases/materialise-to-print-life-size-mammoth-biggest-sla-project-ever
Related