Making the Grade: The Top 5 Schools for Supply Chain Education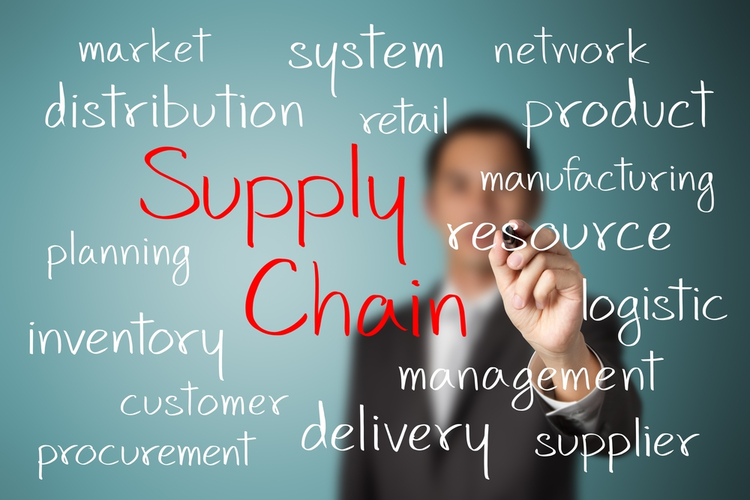 When you were a kid, what did you want to be when you grew up? When asked, most children excitedly declare their intentions to become firefighters, actors, or astronauts. While logistics-related jobs may not seem the most glamorous of career paths, current trends in education are adding supply chain management roles to the list of most-wanted careers.
Supply chain management and other logistics-related careers are currently some of the most lucrative professions available, with strong prospects for continued growth. In spite of this, there is an excess of open positions in the field. However, many colleges across the country are recognizing the importance of supply chain management, offering comprehensive study programs and unique educational opportunities.
While actors in a film may get most of the praise from audiences, it's the combined efforts of all the people listed during the end credits that play the most important role in making movie magic happen. Without everyone's behind-the-scenes work and expertise, movies would have none of the allure that audiences have come to expect.
Similarly, while it may not be the most visible department in a company, supply chain management is one of the most important aspects of a business.
Key Components of Supply Chain Management
According to the Institute for Supply Management, a nonprofit organization that offers services and support to industry professionals, there are 14 crucial components in the supply chain management process: disposition and investment recovery, distribution, inventory control, logistics, manufacturing supervision, materials management, packaging, procurement and purchasing, product and service development, quality, receiving, strategic sourcing, transportation, and warehousing.
All of these moving parts are necessary to get a product from the warehouse to store shelves and eventually to the consumer.
Working with large amounts of data — and an extensive understanding of their specific industry — supply chain professionals apply their analytical skills to operate on both a micro and macro scale. Not only do they keep day-to-day operations running smoothly, they also examine the big picture to ensure the continued success of the company.
Because no two days are alike, supply chain managers rely heavily on adaptability, organizational, and interpersonal skills to carry out their daily tasks. To cultivate and master these skills, a degree in supply chain management is essential.
Top 5 Highest-Rated Supply Chain and Logistics Programs
According to the U.S. News and World Report, a news and information publisher providing authoritative college rankings based on in-depth research, the top five highest-rated programs in the country for supply chain and logistics are as follows:
Michigan State University (MSU) — After graduation, alumni from MSU have gone on to work at prestigious companies such as General Motors and Amazon. The Eli Broad College of Business, the school's business education division, boasts a high employment rate after graduation; 85% of the entire 2017 class is currently employed full-time, with supply chain management graduates representing 44.8% of that number.
Massachusetts Institute of Technology (MIT) — Known for being one of the most esteemed institutions for science and technology studies, this school has a highly accredited supply chain management master's program. MIT offers a standard residency program, as well as a "blended" program, which is partially done online and is specifically geared towards qualified nontraditional candidates.
University of Tennessee (UT) — UT's business division, the Haslam College of Business, offers comprehensive undergraduate, master's, and doctoral programs for supply chain management studies. The school also offers a variety of specialized related studies to help students' build their skill sets in other areas related to logistics.
Arizona State University (ASU) — Through the WP Carey School of Business, ASU provides students with a solid foundation in various aspects of integrated supply chain management, including logistics, operations, planning, procurement, and strategy development. The school also offers an accelerated degree option, in which students can earn both their undergraduate and master's degrees in supply chain management over the course of just five years, as well as a concurrent degree program that can be linked with a sustainability program.
Pennsylvania State University (PSU) — PSU's supply chain program is actually tied for fourth place with ASU's program. As a huge public, research-focused university, PSU's supply chain management program is offered on several different campuses located throughout Pennsylvania. The school also offers an online graduate degree.
The Future of Supply Chain Management
As the global supply chain community becomes more extensive and intertwined, the need for dynamic professionals with advanced education will continue to rise. For this reason, supply chain management programs are becoming more and more prevalent in schools across the country.
With such a strong, positive forecast, it's only a matter of time before the children of tomorrow begin saying, "When I grow up, I want to be a supply chain manager."
Resources:
Image Credit: Dusit/Shutterstock.com
Related