Looking to California, New York Considers Its Own Prop 65
Welcome to Thomas Insights — every day, we publish the latest news and analysis to keep our readers up to date on what's happening in industry. Sign up here to get the day's top stories delivered straight to your inbox.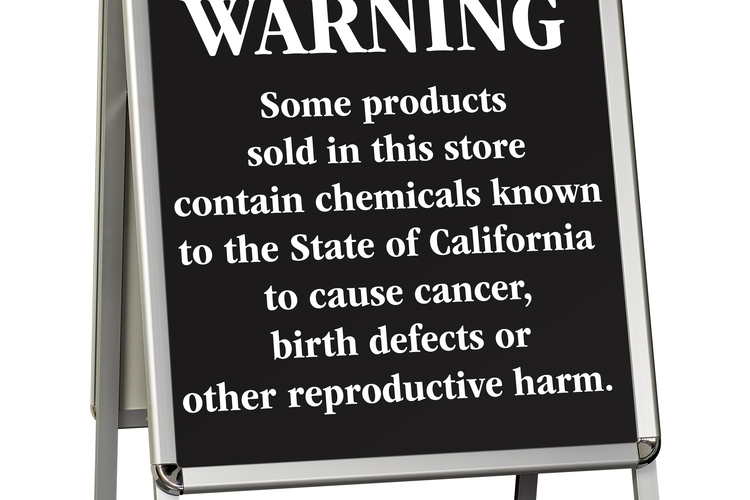 New York Gov. Andrew M. Cuomo recently announced a proposal called the Consumer Right to Know Act, which would establish on-package labeling requirements for designated products in order to indicate the presence of potentially hazardous chemicals.
While Cuomo's press release does not reference Californian legislation, commentators have been quick to draw comparisons to Proposition 65, often referred to simply as Prop 65, a Californian law otherwise known as The Safe Drinking Water and Toxic Enforcement Act of 1986.
What Can New York Expect From Prop 65?
To avoid confusion caused by multiple warning statements and to ease interstate compliance, it may make the most sense for New York to adopt California's existing list of carcinogens and reproductive toxins. The ever-expanding list, administered by California's Office of Environmental Health Hazard Assessment (OEHHA), would be managed in New York by the Department of Environmental Conservation, in consultation with the Department of Health and the Department of State.
The list is updated annually with substances and exposures considered by California to cause cancer, birth defects, or other reproductive harm.
If a product is discovered to contain a substance from OEHHA's list and lacks a proper warning label, consumers can sue the company involved. But retailers are not the only accountable parties. Brands, manufacturers, and distributors both in and outside California can be subject to litigation.
There are exceptions to Californian labeling laws for businesses with fewer than 10 employees. Also, substances and exposures that fall within "safe-harbor" levels are considered nonthreatening, and do not require a label. Safe-harbor levels refer to the levels of exposure that would result in no more than one case of cancer out of 100,000 individuals exposed to a chemical over a 70-year lifetime.
Prop 65 Compliance Costs
Once a chemical is listed by OEHHA, businesses have 12 months to comply with warning requirements. Businesses are required to provide a "clear and reasonable" warning before knowingly exposing anyone to a listed chemical. Penalties for violating Proposition 65 by failing to provide notices can be as high as $2,500 per violation, per day. New York's legislation may differ from California by not including private plaintiff enforcement, which has led to many so-called "bounty hunter" suits in California.
Compliance with Prop 65 is expensive. Companies doing business in California are required to investigate their products down to the substances and exposures level, a time-consuming and costly process.
While OEHHA's list is not a list of banned chemicals, in practice it has compelled companies to remove chemicals from their supply chains and develop alternatives to listed chemicals.
Benefits of Prop 65
OEHHA has reported a range of benefits of Proposition 65 since it was passed in 1986. According to the department, the law has:
Provided Californians with information they can use to reduce their exposures to listed chemicals.
Increased public awareness of the adverse effects of exposures to listed chemicals — for example, the dangers of consuming alcohol during pregnancy.
Incentivized manufacturers to remove listed chemicals from their products. The OEHHA provides examples of chemicals that are no longer in use as the result of Prop 65. For instance, trichloroethylene, which causes cancer, is no longer used in correction fluids; methylene chloride, a carcinogen, was removed from reformulated paint strippers; and toluene, linked to birth defects, was removed from nail care products. There has also been a reduction in the lead content of ceramic tableware and foil caps on wine bottles.
Air emissions of listed chemicals, such as ethylene oxide, hexavalent chromium, and chloroform, have also been reduced in California as a result of Prop 65.
Looking Ahead
No legislative text for the New York proposal has been released to date, and little information is available outside of the governor's original announcement and press release. But, in formulating its own version Proposition 65, New York would be wise to draw upon the lessons learned in California.
Image Credit: M. Unal Ozmen / Shutterstock.com
Related