Looking Skyward to the Future of Additive Manufacturing, Jillian Gorsuch Wins NextGen for Industry
Welcome to Thomas Insights — every day, we publish the latest news and analysis to keep our readers up to date on what's happening in industry. Sign up here to get the day's top stories delivered straight to your inbox.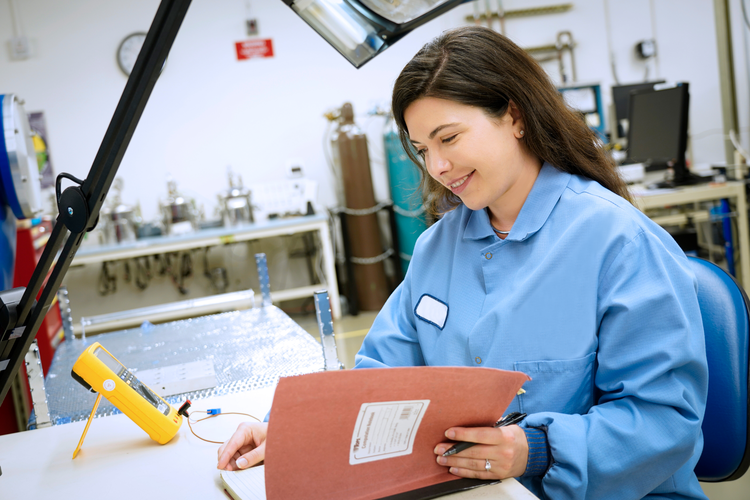 Each month, Thomas will recognize the accomplishments of the next generation of industrial leaders through the NextGen for Industry award. Nominated by their peers or managers, these young professionals are driving industry into the future with innovative new ideas, exceptional thought leadership, and meaningful contributions to their area of business.
This month, Thomas selected Jillian Gorsuch, additive manufacturing technology manager at Maxar Technologies, an innovator in Earth intelligence and infrastructure that develops cutting edge technology to connect Earth and space, as the latest NextGen for Industry recipient.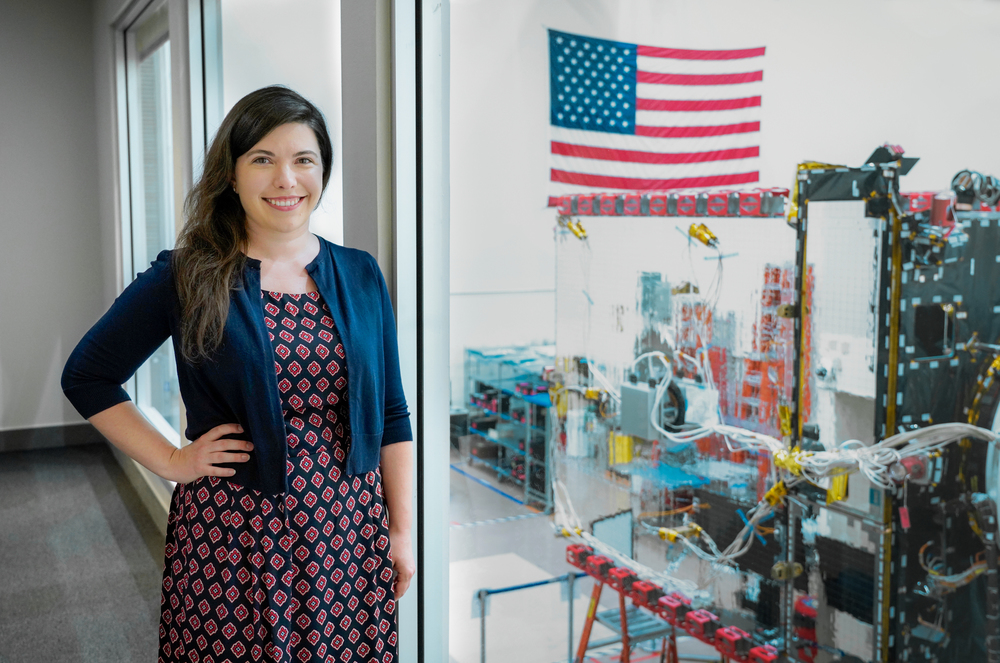 Growing Up with a Passion for STEM
For Gorsuch, the passion to pursue a STEM career runs in the family.
"I come from a family of math teachers and engineers, so it's kind of the family business," Gorsuch says. "My grandmother received an early National Science Foundation grant to teach computer science back in 1967. My aunt and my dad are both engineers, as was my grandfather, so I was always surrounded by engineering projects. I loved those projects and started from an early age planning to go into engineering."
While still pursuing her studies, Gorsuch joined the Maxar Technologies team as an intern through Cornell University's two-part cooperative education internship, balancing her time between the RF payload and proposals departments. After graduating with her master's degree from Cornell in 2011, she joined the RF payload team full-time.
A few years later, she participated in Maxar's rotational program. The rotational program offered Gorsuch the opportunity to "spend nine months in two new departments to do cross-functional learning and experience different parts of the company that I wasn't familiar with," she explains. "I worked in our MAGE department, which works on a lot of tooling, and then was able to work in our solar array department where I was our Rigid Solar Array R&D project manager. That was a great learning experience!"
Her time spent working with diverse teams across the company through the rotational program later proved to be quite beneficial as Gorsuch progressed through new roles in the years to follow.
"Honestly, that's been really helpful in my current role because now I am able to work with colleagues across the company to bring my previous experiences to my daily work," Gorsuch says.
Keeping a Pulse on Emerging Technology
"I love what I do as an additive manufacturing technology manager," she says. In addition to collaborating across diverse departments to "identify applications and technologies that benefit the department and the company as a whole," she explains, "I get to keep a pulse on the technology landscape. The exciting part is that when we find a new, emerging technology and identify an internal need, we put one and one together and match the right technology with the right application; it's rewarding work, and I get to do something new every day that makes an impact on how we design and build spacecraft."
A large portion of Gorsuch's job involves determining whether a part intended for use within a spacecraft would be a good candidate for additive manufacturing. After completing the initial business and technical evaluation, she then "works with the product line going through qualifications, making sure that our part is robust and strong enough to survive launch and then operate as expected on-orbit before we insert it onto a new spacecraft," she explains.
Finding Your Place in Space
For those interested in pursuing a career in space, Gorsuch advises looking for space research programs.
"Look for schools that have opportunities to do space research or courses on aerospace," Gorsuch suggests. "If you like space but engineering's not the right area – if you don't like hands-on work or design work - there are all sorts of different industries you can go into where you can still work with space but maybe not necessarily hands-on designing."
The ability to multitask and streamline process management is also a key skill for someone interested in pursuing a career like Gorsuch's. "The most challenging part of my job is juggling all of the different projects [we have happening at once]," she notes. "Keeping them all moving and making sure we're making progress on each of them [can be difficult] because they don't all have the same pace."
While "space is challenging, it's also extremely rewarding, so you need patience and persistence," Gorsuch explains. "You really need to make sure that all designs are solid, all the T's are crossed, I's are dotted, and everything is ready to go; you must be thorough. But seeing the results of your work launch and function over the lifetime of a spacecraft is incredibly satisfying."
She also wants women, in particular, to feel empowered to pursue successful careers in space and engineering.
"[On some of the project teams,] I'm the only female, and on other project teams it is more balanced," she explains. "We have some really amazing women who work at this company. I love that my subject matter experts include seasoned women engineers, and appreciate their collaborative and insightful guidance."
"I'm happy to represent women who have gone into engineering and found success," Gorsuch says of being recognized as a NextGen for Industry. "Throughout my career so far, I have met many strong female mentors and coworkers, and am a better engineer because of them. I've also had several amazing mentors across the company, and I'm proud to represent them and am honored to receive the award. I'm hoping that by receiving it, I can encourage others to consider a career in space or engineering."
Looking Forward (and Upward) to the Future
What does the future hold for Gorsuch?
"For the next five years, I want to keep developing new products and pushing the boundaries of what we can do today," she says. "We're looking at bringing new applications into our wheelhouse that would allow us to bring more value to the company."
Looking forward longer-term, Gorsuch notes, "I would like to be able to focus more on mentoring, not just with the technology side of [the business] but also working with the next generation of engineers and designers, too. Because if I'm able to pass on my experiences to the next generation, they can take the innovation challenge to new heights."
Image Credit: Provided
More from Career & Workforce