Logistics Firm Carries Out Truckload Shipment With Bitcoin Smart Contracts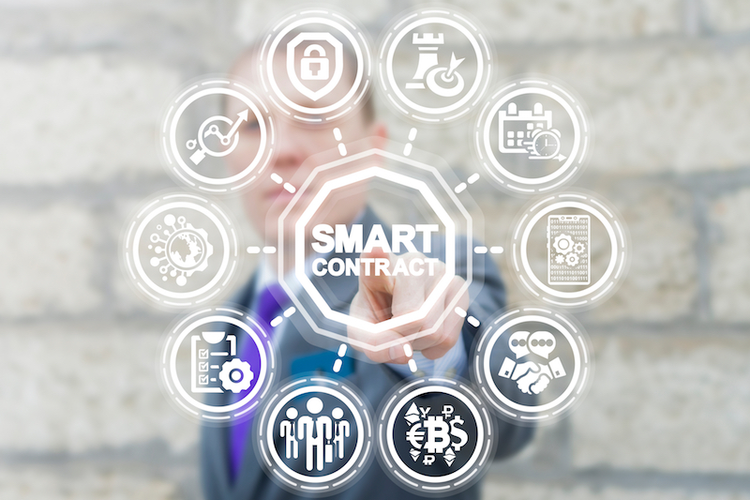 On October 15, dexFreight delivered its first truckload shipment facilitated by a Bitcoin smart contract. This truckload, which happened to be frozen seafood, has the potential to launch a new era in the logistics industry.
The contract was facilitated by dexFreight, a fully decentralized, machine learning-powered logistics platform for carriers, ships, and other players in the supply chain sphere. "Decentralized" means that any and all stakeholders have access to contracts and can enter into negotiations, often simply by sending an email. In this case, the carrier, Arel Trucking, was directly connected to the shipper, the seafood wholesaler Netuno USA — cutting out the middleman and allowing them to negotiate terms with no lawyers involved. The contract was negotiated through Rootstock (RSK), a smart contract platform powered by Bitcoin blockchain.
What Is a Smart Contract?
A smart contract is an agreement that is constructed and programmed using blockchain technology. The terms of the contract are very plainly laid out in computer code, terms negotiated can be easily dropped into the contract, and the actions laid out by the contract can actually be triggered by this code.
This means that the terms can play out on their own. In this example, the contract is negotiated for the food to be delivered, with payment held in escrow by the platform. Upon delivery, the amount owed was be directly remitted to the carrier.
How Do Bitcoin Smart Contracts Work for Logistics?
This type of contract is easily reproducible, and the terms are typically even more specific than the average legal contract would be. All pertinent data, such as company information, origin, destination, bill of lading, and financial details, can be simply inserted and, once all parties are in agreement, can be used to create a self-executable contract. This is ideal in the logistics sphere, as it cuts out many of the unknowns, reduces the potential for miscommunication, and minimizes the wait time between steps that inevitably occurs when putting together shipments.
Using Bitcoin smart contracts can allow drivers to be paid more efficiently while also helping the companies shipping the goods, as clear-cut expectations are laid out plainly, with built-in consequences — which can be triggered by the smart contract itself — for carriers not meeting those expectations. Funds are generally held in escrow by the facilitating platform so that the release of funds can be triggered when the load is delivered.
As Bitcoin smart contracts become more popular in this segment of the logistics industry, smaller carriers may have the opportunity to pick up contracts that they would likely not have had a shot at otherwise. The decentralized nature of dexFreight's platform gives every carrier the opportunity to nab contracts based on merit. How does this work? Carriers are given a rating based on various factors, such as on-time shipments, and shippers are rated as well, so that carriers can decide if they want to work with them.
This also allows shippers to find the best carrier for their contract, with less stress over relying on a new and unknown partner since past and current results are easily accessible through the smart contract. This means companies don't have to resort to litigation to resolve issues with a contract. The risk is cut down on both sides, with both able to verify data and make sure that each party fulfills their contract terms.
Image credit: Panchenko Vladimir/Shutterstock.com
Related