Lockheed Martin Research Results in Advanced Industrial Exoskeleton
Welcome to Thomas Insights — every day, we publish the latest news and analysis to keep our readers up to date on what's happening in industry. Sign up here to get the day's top stories delivered straight to your inbox.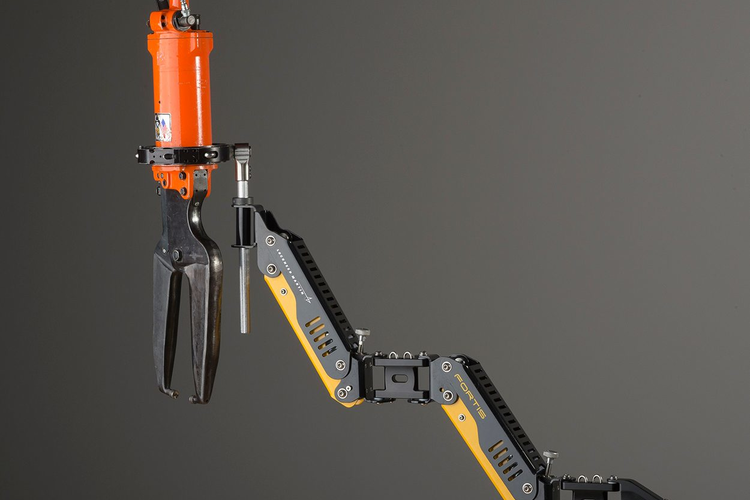 Lockheed Martin announced on Wednesday that a year-long research partnership helped significantly bolster the capabilities of its exoskeleton in an industrial setting.
The Maryland-based defense contractor's Australian arm joined with researchers from Deakin University's Institute for Intelligent Systems Research to further develop Lockheed's FORTIS exoskeleton.
FORTIS is unpowered and lightweight, but makes up to 36 pounds feel essentially weightless, Lockheed officials said. The exoskeleton initially stemmed from efforts to help soldiers carry heavy loads over long distances, but it could also find application to reduce worker fatigue and improve safety across the defense, automotive, or mining industries.
The research team attached sensors to the arms and shoulders of exoskeleton operators and analyzed the resulting motion capture data to evaluate the effects of using power tools on workers.
Deakin engineers also designed, and 3D printed, new attachments that allow FORTIS to accommodate loads that would otherwise need to be carried on a human's back.
Researchers noted that developing technologies that help workers, without introducing additional complications, is "deceptively difficult."
The 12-month partnership also helped accelerate the timeframe for designing and fine-tuning exoskeletons, officials said.
"No two people are the same, so the exoskeleton needs to be designed to adjust and fit any sized person and accommodate different anthropometry," James Heading, the business development senior manager for Lockheed Martin Australia, said in a statement.
Image Credit: Lockheed Martin/https://www.lockheedmartin.com/en-us/products/exoskeleton-technologies/industrial.html
Related