Lockheed Launches Latest Littoral Combat Ship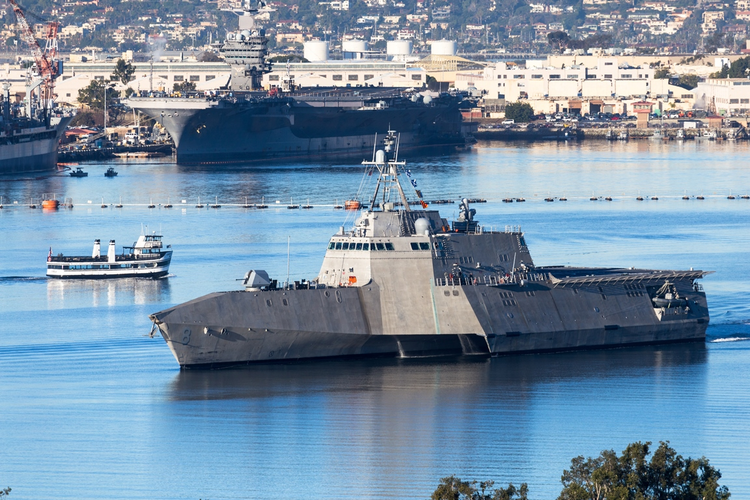 Lockheed Martin's shipbuilding team recently launched Littoral Combat Ship (LCS) 19, or, as it will soon be known, the USS St. Louis. The successful plunge took place on the Menominee River at the Fincantieri Marinette Marine Shipyard in Wisconsin. The Menominee feeds into Lake Michigan about 50 miles north of Green Bay.
The LCS 19 is the second ship Lockheed has christened and launched in 2018. The Freedom-variant LCS integrates new technologies and capabilities designed to support missions focused on anti-submarine and surface warfare. This particular ship is slated to support the mine countermeasures mission.
Lockheed currently has seven ships in various stages of production at Fincantieri Marinette Marine. This year, the Lockheed Martin-led team began on the construction of two ships, delivered two others, completed sea trials for three vessels, and saw one get commissioned. The LCS 13, the future USS Wichita, is slated for commissioning in Mayport, Florida, on January 12.
Unique among combat ships, the fully automated LCS is designed to complete close-to-shore missions with a top speed in excess of 40 knots. It also features standard equipment, including Rolling Airframe Missiles and a Mark 110 gun capable of firing 220 rounds per minute. The LCS is highly customizable, with 40% of the hull reconfigurable for integrating Longbow Hellfire Missiles, 30mm guns, or manned and unmanned vehicles.
Lockheed Martin is headquartered in Bethesda, Maryland, and employs approximately 100,000 people worldwide. Fincantieri Marinette Marine is a leading shipbuilder with a history going back more than 230 years. The company has built more than 7,000 ships. It operates three Great Lakes Shipyards and employs more than 2,100 steelworkers, craftsmen, engineers, and technicians in the United States.
Image credit: John D Sirlin / Shutterstock.com
Related