Lightweight Exoskeleton for Plant Workers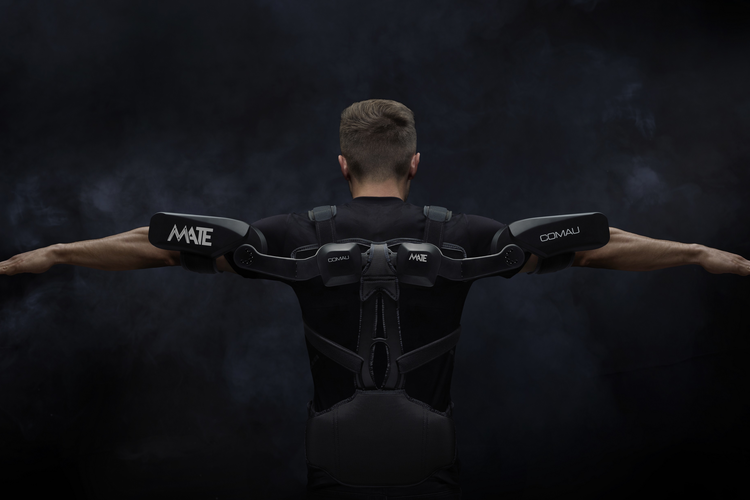 For more than 40 years, Comau served as the engineering arm of FCA - developing robotic assembly and automation solutions exclusively for the vehicle maker's production facilities. Over the last handful of years, the company has begun to commercialize some of those technologies, the latest of which is the MATE wearable exoskeleton.
The MATE is unique in that its design is focused more on limiting its weight and enhancing worker ergonomics in tackling repetitive daily tasks. The system also uses a spring-based structure that doesn't require batteries that need replacing/recharging or motors that can burn out.
Comau partnered with ÖSSUR, a leading non-invasive orthopedics company to develop MATE and ensure user comfort. According to the company, MATE is able to replicate any movement of the shoulder while adhering to the body like a "second skin." The manner in which it fits around the torso, back, chest, and shoulders also provides greater postural support to prevent injury.
The MATE is part of Comau's HUMANufacturing Technology strategy that combines people and technology to produce smart factory solutions. The simplicity of the system, in comparison to other suits that depend on servo motors or electric power, should help with its affordability. The overall function of the MATE is focused on improving productivity by assisting with movements and lifting that places a repetitive strain on the neck, back, shoulders and arms.
Image Credit: Comau/https://www.comau.com/EN
Related