Lack of Clarity from Trump Impacts Industrial M&A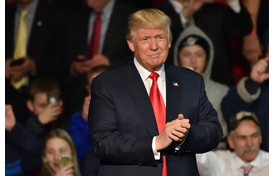 PwC's most recent Deal Insights report for the manufacturing sector offers some commentary on market concerns stemming from the Trump Administration's lack of clarity on several key issues. The report specifically looks at global merger and acquisition activity within the industrial sector. During the second quarter of 2017, manufacturing experienced declines in both deal volume and value.
The more conservative approach may emanate from concerns over the Trump Administration's abundance of dialogue but lack of action on trade agreements, such as NAFTA, a number of proposed regulatory adjustments, and perhaps most importantly, changes in the way U.S. manufacturers will be taxed.
Although no moves have been made yet, President Trump has promised a number of hard reforms targeting U.S.-based companies making foreign investments. These uncertainties may lead to perceptions of greater risk than in the past.
More specific data from the report includes:
Industrial manufacturing deal volume decreased by 21 percent year-over-year.
Deal value was down 15 percent from a year ago and 29 percent lower than the first quarter.
Two of the four deals over $1 billion occurred within Chinese borders. The largest deal was the $1.7 billion acquisition of Chinese-based Changsha Zoomlion Environmental Industry by a Chinese investor group.
The Asia & Oceania region remains the top contributor to M&A activity. It accounted for 56 percent of deal value and 53 percent of volume in the second quarter. North America remains the second largest region with deals valuing $4 billion – about half of the total from the first quarter.
Industrial Machinery remains the largest category with three deals worth over $1 billion in the second quarter. This category had 25 deals with aggregate disclosed value of $8.8 billion – an increase in value of 21 percent and an increase in volume of 14 percent compared with the first quarter. Rubber & Plastic Products is the second largest category with Q2 deal values of $2.6 billion.
PwC feels that an over-arching sentiment of caution will continue to hamper deal-making in the industrial sector, despite the need to grow and expand technologically and geographically like never before. However, a more defined understanding of the direction of U.S. trade and tax policies, combined with pent-up demand, could shift this trend.
Related