Labor Crunch, E-Commerce Competition Drive Warehouse Automation Trends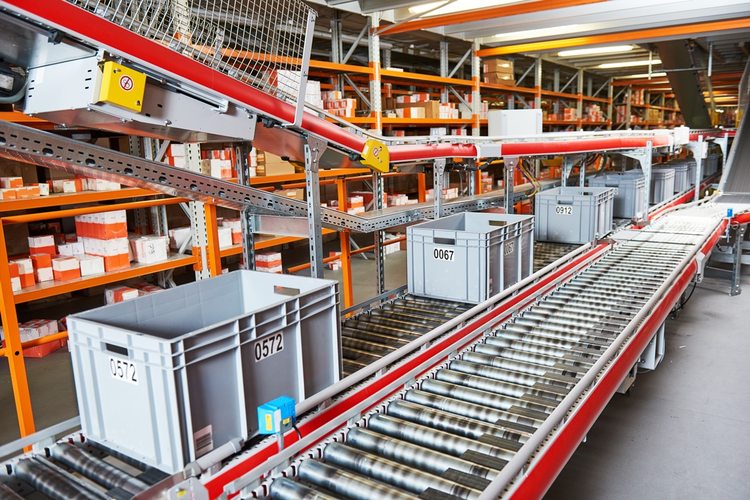 On behalf of Logistics Management and Modern Materials Handling (MMH), Peerless Research Group recently conducted its annual Warehouse and Distribution Center (DC) Operations Survey, which showed that worker skill gaps are contributing to increased warehouse automation.
Key trends spotted in 2018's survey include a rise in omni-channel fulfillment, use of warehouse management systems, and an inability to maintain a qualified workforce.
Of the 183 logistics and warehouse management professionals surveyed, 66% serviced wholesale channels, remaining the most popular option, but service of omni-channel (21%) and e-commerce (40%) channels were both on the rise for 2018, up 2% and 3% respectively. With e-commerce on the rise, warehouses are getting larger. The average square footage for a warehouse in 2018 came in at 220,800 square feet, up from 193,190 square feet in 2017.
Increased Competition, Increased Demand
In addition to a lack of qualified hourly workers, increase in demand and competition — as well as more complex customer requirements stemming from the rise of e-commerce — serve as impetus for implementing automation technologies in warehouses.
"Even if you can get orders out the door on time, that's not good enough. It really does have to be a perfect order that gets done under a narrower time window with scarcer resources of all types throughout the network," said Don Derewicki, a senior consultant at St. Onge Company, in a recent Logistics Management article. Of the respondents, 87% mention offering some sort of value-added service (VAS), such as special labeling or serial number control processes. This is what Derewicki is referring to — the need to go above and beyond for customers in today's competitive landscape.
2018 saw two major shifts in productivity technologies. The use of warehouse management systems (WMS) grew to over 90% (at 93%) for the first time, while paper-based picking systems dropped to under 50% (at 48%). Similarly, labor management system (LMS) use increased to 15% in 2018.
Industrial Labor Crunch
Added efficiency, through the use of technological systems such as WMS and LMS, is partly due to industry's response to the labor crunch. Even though business is expanding, increased productivity from existing workers is critical, as it is not always feasible to hire workers on demand in order to handle increased warehouse needs.
Warehouses are struggling to find and retain skilled labor to fulfill their operations. A whopping 55% of respondents named labor scarcity as their number-one priority issue in 2018, followed by issues such as insufficient space, outdated equipment, and inadequate information systems. Plus, 19% of respondents expressed that their supply chain experienced some form of catastrophic event from 2016 to 2018.
All-time unemployment lows contribute to this problem. With increased demand and competition due to e-commerce but reduced availability of workers, automation has become a mainstay in modern warehouses. Automated systems being implemented by survey respondents include RF scanning, voice systems, advanced AS/RS, and robotics. In addition, 50% of respondents sought to improve warehouse IT — a reflection of increasing technology use. Other methods for cost reduction included improving inventory control and leveraging 3PL.
Looking Ahead
Roberto Michel, an editor at MMH, expects that operational efficiency will remain a key focus in the coming years in order to offset labor needs.
Image credit: Dmitry Kalinovsky / Shutterstock.com
Related