Kentucky Steel Mill Gets $650M Expansion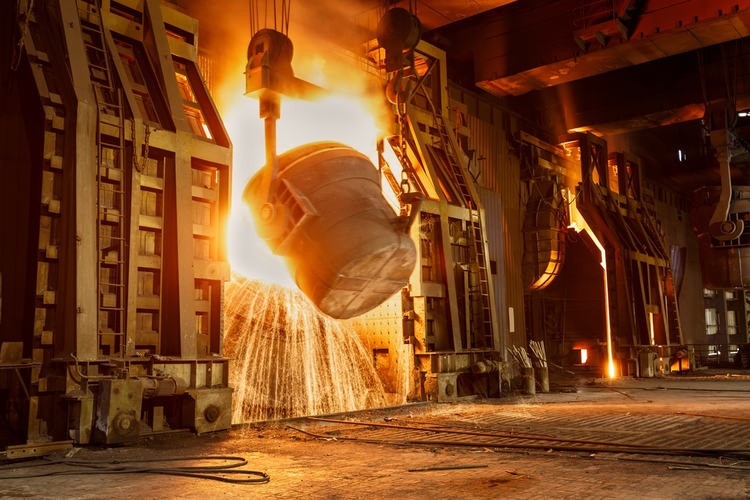 Charlotte, North Carolina-based Nucor recently unveiled a $650 million expansion plan for its facility in Ghent, Kentucky. This second phase of the project will also add 70 jobs. The project kicked off in 2017 with the construction of a new building and installation of galvanizing and pickling lines. When it opens in the first half of next year, that $176 million project will create 75 full-time jobs.
This second phase will nearly double the mill's annual capacity from 1.6 million tons of coiled sheet steel to about three million tons. The new lines will also allow for producing coils up to 73" wide. The new space and additional production capabilities are seen as key to growing Nucor's business in the Midwest and in industries that include automotive, agriculture and energy.
The current facility, which Nucor purchased for $780 million in 2014, currently employs 465 workers. In addition to the lower electric power rates offered throughout the state, the expanded plant compliments the current operations Nucor already has in Kentucky. Along with its subsidiaries, the company currently employs approximately 2,000 people in the state.
The company is expected to utilize the Kentucky Skills Network (KSN) to fill the new positions. The KSN provides no-cost recruitment and job placement services, reduced-cost customized training, and job training incentives. Last year, it provided training for more than 120,000 Kentuckians and 5,700 companies.
According to the company, Nucor is North America's largest recycler and the nation's largest producer of steel and steel products. The company employs more than 25,000 people at just under 200 facilities – primarily in the U.S. and Canada.
Image Credit: Zhao jian kang/Shutterstock.com
Related