Japanese Telecom Giant Acquiring Diverse Manufacturing Interests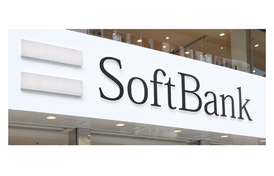 For those unfamiliar with the company, SoftBank is a Japanese telecommunications giant with over $800 billion in annual revenue. Rising from its humble origins as a software distributor in the early 1980s, today it serves as a key provider of mobile, internet and data services. Business has been good, and the company has begun to expand.
In June, it bought robot maker Boston Dynamics from Google parent company Alphabet and acquired a $4 billion interest in chipmaker Nvidia. This followed the $32 billion acquisition of chipmaker ARM last fall.
Also, as part of its $100-billion investment fund (with contributions from Apple, Oracle and others) it put $130 million into biotech company Zymergen, $1 billion into sports paraphernalia company Fanatics, and $300 million into shared workspace company WeWork.
Most recently, SoftBank's Vision Fund pumped $1.1 billion into biotech company Roivant. Reportedly the largest single biotech investment ever, Roivant has developed a successful strategy wherein they acquire pharmaceutical companies with promising drugs that don't have the get-to-market resources.
Examples of acquisitions now in Roivant's pipeline include:
Myovant, which is developing a drug for uterine fibroid pain.
Urovant, which is targeting incontinence and overactive bladders.
Axovant, which is focused on dementia and Alzheimer's drugs.
Several of these drugs are in Phase III, which means they're awaiting human trials and regulatory approval. Their potential benefits are as diverse as the portfolio SoftBank has begun to build. While the connections between telecom and microchips are somewhat easy to see, the growing diversity of SoftBank's investments have many in the financial and industrial communities wondering about the company's overarching strategy.
While diversity is often seen as insulation against market fluctuations, a technology company's interest in drugs, as opposed to medical devices, is unique. While the end goal is not clear, the continued influence of companies like SoftBank on growing, global markets will be interesting to watch.
Related