Is Blockchain the Answer to Supply Chain Management?
Welcome to Thomas Insights — every day, we publish the latest news and analysis to keep our readers up to date on what's happening in industry. Sign up here to get the day's top stories delivered straight to your inbox.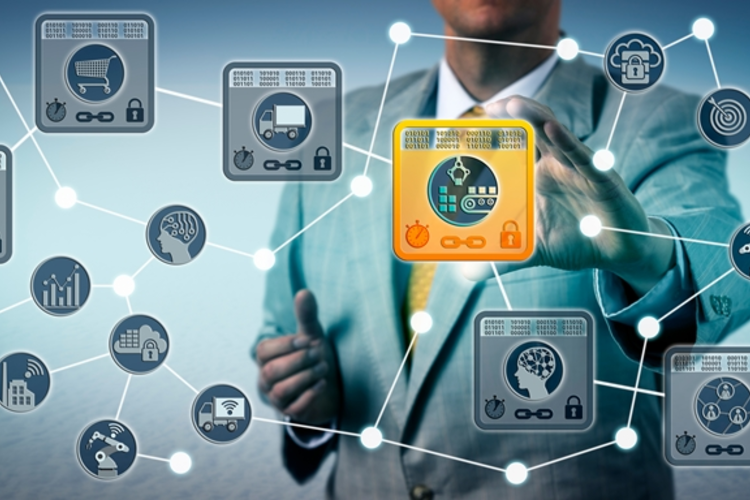 In recent years, the blockchain craze has permeated nearly every industry. But is this technology the answer to increasing efficiency and lowering costs within supply chain management processes? On the surface, a transparent, single source of truth with no single point of failure seems a practical solution for solving specific problems in supply chain management. Below are a few of the most commonly referenced benefits.
Due to blockchain's distributed ledger architecture, each supply chain partner has access to a copy of all the transactions that have taken place, allowing for enhanced auditability and traceability within the supply chain. Vendors and customers can trace the entire product journey, all the way to delivery. This can also include identity verification, to see who is currently in possession of the product or who signed off on a bill of lading.
When a new transaction occurs, all ledgers in the system are automatically updated. No need for redundant, manual data entry, and no need to wait for the transference of a partner's logistical data.
Smart contracts auto-execute and auto-enforce agreements between two or more parties. The contractual language is embedded in the programming code. When one party completes their agreed-upon actions, payment is released automatically, and all of the ledgers are updated accordingly. This drastically reduces payment delays and contractual breaches.
Blockchain technology can be used in conjunction with Internet of Things (IoT) devices, sensors, GPS systems, and RFID tags. The data transmitted can then be stored on the blockchain and made available to everyone within the network.
Implementing Blockchain for Supply Chain Management
While all of the above can be hugely helpful in navigating supply chain management, actually implementing blockchain technology can present obstacles for many businesses.
For example, Maersk recently partnered with IBM to develop a blockchain system, called TradeLens, that would store all supply chain documents in a digital format. But this project has yet to gain any real traction. Evidently, Maersk's competitors are wary of the company's ownership interest. The network partnership — referred to as a consortium — is geared toward benefitting Maersk more than any involved partners. In light of these concerns, TradeLens has been reframed as "joint collaboration" rather than a "joint venture" to better represent the nature of the setup, but Maersk and IBM still have full and equal rights to the intellectual property.
Data is the lifeblood of all enterprises, used to launch new products in a highly competitive market. It's no wonder, then, that small-and medium-sized competitors are hesitant to share their data and give competitors any additional market penetration advantage.
Blockchain technology is still in the emerging phase of maturity. Unlike traditional database systems, which are siloed, the fact that full transparency is afforded to all involved parties in blockchain ledgers can be inhibiting for some companies. There are, however, some technical methods available that allow supply chain partners to limit the type of data shared within the network. But incorporating blockchain technology in the first place typically requires companies to shift their business models and devote significant resources to thoroughly understanding the technology and how it will be used in day-to-day operations.
Weighing the Options
Implementing any new technology costs money and requires time to train employees. This is not to say that blockchain doesn't have the potential to seriously transform supply chain management, bringing about highly efficient processes and mutually beneficial partnerships. But the reality is that blockchain is not a one-size-fits-all solution, and great care must be taken in weighing various options.
Image credit: LeoWolfert /Shutterstock.com
Related