Innovative Trends in Control Valve Automation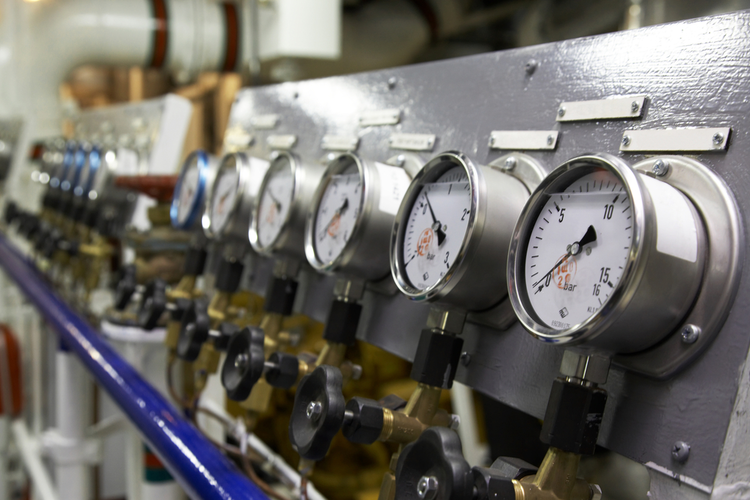 Process plants may comprise hundreds of loops designed to control process variables, including pressure, temperature, levels, and flow, within the specific operating range required to maintain the quality of end products. Stakeholders rely heavily on control valves to manipulate these fluid flows, and on valve actuators to adjust valves remotely.
Recent advances in technologies that work in tandem with control valves have enabled process plants to drive efficiencies, reduce downtime, and gather more data than ever before.
Recent Advancements in the Control Valve Sector
Hall Effect Sensors
Known as "the intelligent positioner," Hall valve positioners don't rely on direct contact with the stem of the valve. By incorporating sensor technology that provides safe operation coupled with high performance, these sensors offer:
High sensitivity

High resistance to temperature

Negligible vibration and linearity errors

Stability and repeatability that minimizes consumption and reduces process variability

Increased reliability

Improved versatility and flexibility of use irrespective of the type and brand of valve and actuator used

Ease of operation with the need for minimal adjustments, ultimately reducing downtime

Advanced diagnostic functions that save time and continuously improve process performance
Digital Fieldbus Protocols
Coupled with low-power central processing units, these protocols have played a pivotal role in the evolution of valve positioners as computers.
Improved industrial fieldbus network systems are now used to connect instruments in manufacturing plants with considerably less cabling required. Some advanced fieldbus devices support control loop feedback mechanisms that are able to calculate error values.
Intelligent Control Valve Positioners
Much more efficient than external software, the primary benefit is that their stored data, including value history information, is easier to access from the positioner.
Partial Stroke Test (PST)
The Partial Stroke Test (PST) applies directly to safety and improves efficiency because it doesn't interrupt plant workflow. This heralds a huge advancement because until recently, it was necessary to stop production to test valves, which of course affected profitability.
Even though this doesn't negate the importance of Full Stroke Tests (FSTs), simpler, less costly PSTs are reliable and detect 70% of valve problems that can be fixed immediately. While they are scheduled more frequently, they don't interfere with plant operations.
What the Future Holds for Control Valve Automation
Modern process plants face increasing environmental, economic, and competitive challenges. For this reason, an increasing number of industrial companies are investing in state-of-the-art equipment and instrumentation to gain a powerful edge.
Advancements in technology have created innovative solutions that can help process plants to become increasingly more efficient through streamlining of their operations. As industry requirements evolve and change, suppliers control valves and valve automation solutions will continue developing products and processes that address these new challenges.
While the actual physical control valve assembly has changed little over the years, the technology surrounding these valves has advanced significantly. Increased capabilities to gather digital intelligence in real time will only continue to enable improvements in control valve automation moving forward. Combined with the newest smart digital control valve positioners and cutting-edge electric valve actuators, control valve automation is on an upward wave that will benefit all modern process plants.
Image Credit: Volodymyr Krasyuk / Shutterstock.com
Related